CABAL Online announces Episode 6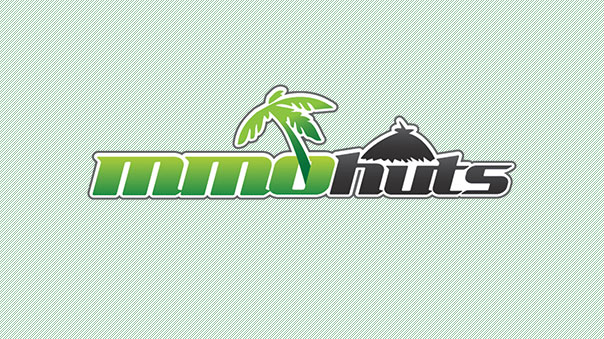 Episode 6: Legacy of Darkness is the latest major update to head to Cabal Online servers later this summer.
The update will add a new time-based instance, Maquinas Outpost, where players must kill bosses to gain more time in the dungeon. A new "Dungeon Point" (DP) system will also be introduced, granting players dungeon points for completing major dungeons in the game which can be exchanged for rewards at a new vendor. New world bosses are being introduced into beginner level maps, and more features – including a revision to the upgrading system, new pets and armor, new Astral Bike customizations and upgrades, and improved droprates, will also be released with the update.
Cabal Online is published by ESTSoft.
CABAL Online Gameplay Screenshot

Source:
CABAL Online Announces Legacy of Darkness Update

Sheffield, June 24th, 2011 – This summer the citizens of Nevareth, the online world of the free-to-play MMO CABAL Online, face their greatest threat yet, as the dark lords of the Metal Clan get set to rise. With the forthcoming release of the latest free expansion for the award-winning fast-paced online game, Episode 6: Legacy of Darkness throws a series of challenging encounters at players of all levels, including new outdoor bosses, a dungeon point system, a revamped upgrading system and a brand new time-based instance Maquinas Outpost.

The new group dungeon will challenge even the best gamers, with fast-paced gameplay, hard-hitting bosses, and a unique time-extension system where players have to kill bosses in order to extend the dungeon timer. Great rewards, including the powerful Drei Frame armour, await those brave and strong enough to fight their way through the gruelling encounters.

Players completing Maquinas Outpost will not only have the chance to earn some highly rewarding loot but, for the first time, will earn Dungeon Points through the brand new DP system. These points will be earned in all of the games major dungeons and will be exchangeable at a brand new NPC for some incredible rewards.  Never again will a hero's efforts be in vain!

The challenges are not just confined to the deepest dungeons of Nevareth and a series of new bosses will roam the beginner level maps. These dangerous monsters are vying for blood, creating a unique opportunity for lower level players to hunt them down, save the world and find some powerful equipment!

Episode 6 adds a whole host of exciting new content and other significant additions include:
– Revamped upgrading system, giving the player greater control over the process.
– New Pets
– New Class-binding Armour
– New upgrading system for Astral Bikes
– New Astral Bike customisation items
– Improved Boss droprate
– Improved dungeon droprate
– Increased success rate for crafting Blended Runes
– New Damage Amplifiers for the Mission War
– New SP-dice when completing a dungeon
– Added ability to rejoin a solo-dungeon even after a disconnect
– Renamed Epic Items

More information, including the official trailer, screenshots and a full feature list, can be found at the official website http://www.cabalonline.com .
Next Article
R2Games brought their 3D turn-based SRPG Browser game to life yesterday, with Wartune Reborn.
by Ragachak