Bigpoint and Fox team up for Ice Age Online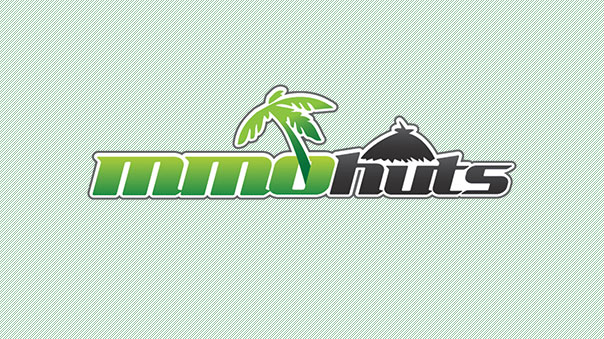 Bigpoint has announced they are teaming up with Fox Consumer Products to bring players Ice Age Online.  Based on the world of the hit Ice Age movie series, the game will be browser-based and free-to-play.
Players assume the role of a sloth that finds the perfect place for the herd of animals it is with to live.  The herd, however, gets separated along the way.  Players must find the missing animals, as well as construct a camp for all of them to stay in.  The game will feature an adventure mode where players may collect acorns and building materials, such as coconuts, wood, flowers and mud.
Players will also be able to unlock bonus levels, where they will be able to play as characters from the Ice Age franchise, using their various strengths and skills to clear.
Bigpoint also publishes Battlestar Galactica Online and Dark Orbit.
Ice Age Online Promotional Screenshot
 Source:
Bigpoint and Fox Consumer Products Herd Together to Launch "Ice Age Online" an Entertaining Online Browser Game
Free-to-Play Game to Launch alongside Global Film Premiere of Ice Age: Continental Drift, in theaters in 3D July 2012
SAN FRANCISCO, April 11, 2012 /PRNewswire/ — Bigpoint– a global leader in online games – today announced its partnership with Twentieth Century Fox Consumer Products to develop an online game based on Ice Age, the hit motion picture franchise.  With access to the most popular characters and settings from the films, the free-to-play browser game – Ice Age Online – will give fans a new way to experience the entertaining prehistoric storylines.

(Photo: http://photos.prnewswire.com/prnh/20120411/CL85967)

"We're excited to work with one of the most successful film franchises of all time," said Heiko Hubertz, CEO and founder, Bigpoint. "We're equally happy to begin working with Fox on this project and are eager to give Ice Age fans another way to enjoy the fun they've had at the movies."

In Ice Age Online, players assume the role of a sloth that recently discovered the perfect place for animals from the herd to live.  Along the way, the herd gets separated and lost. Players must rescue the lost animals and build up a camp for them to live.  In the adventure mode, players collect precious acorns and construction materials – such as wood, flowers, coconuts, and mud – from locations based on the film franchise, including Ice Age: Continental Drift, the fourth animated film from the franchise releasing from Twentieth Century Fox in theaters in 3D July 2012. Acorns and materials are used to build camps for the rescued animals to live.

"Video games and film have an organic connection, and the online game space offers virtually limitless creative opportunities to extend the cinematic experience and the Ice Age brand," said Jeffrey Godsick, President of Fox Consumer Products. "Bigpoint, the market-leading pioneer among online video game companies, is the natural choice for us to partner with in building the world of Ice Age Online."

Customization & Socialization

At the beginning of the game, players have the opportunity to customize their sloth character.  Options include gender selection, multiple color and fur combinations, special haircuts and headdresses, and a number of wardrobe choices.  The game will also offer a number of socialization features, including friend lists and activity trackers, leaderboards, and the ability to challenge other players and friends.  Friends can also visit each other's camps to see which animals have been rescued and leave gifts of food and construction materials.

As players progress through the game they will unlock bonus levels. In these special levels, players will compete as other popular characters from Ice Age in specially-designed gameplay that puts each character's unique strengths to the test.

Ice Age Online will be built atop the Unity development platform, which allows high-end graphics to be displayed in common web browsers, such as Chrome, Firefox, and Internet Explorer.
Next Article
2K and Gearbox Software announced today that the first add-on content pack for Borderlands®: The Pre-Sequel™, Handsome Jack Doppelganger Pa...
by MissyS
Corvus, the Magistrate's Blade, has just become the 45th Champion of Paladins.
by MissyS
Free-to-play publisher Actoz Soft announces the global release of its newest mobile title, One For Eleven, a football management game for iOS ...
by MissyS