Brick-Force Launches Today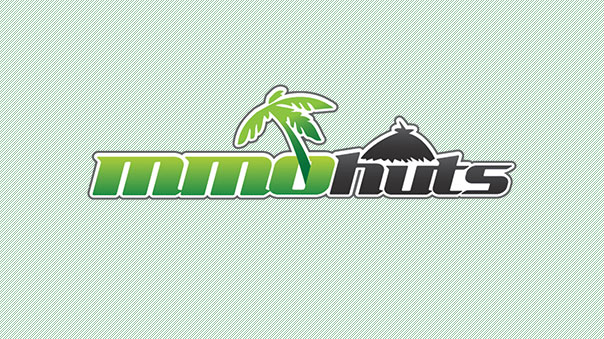 Infernum has announced the official release of Brick-Force today.
The launch includes several new features, including weapon enhancements, a redesigned interface, optimized game mechanics, and a new PvP mode: Build 'n Destroy. This new mode puts players on opposing teams separated by a wall for a specific amount of time. During this first timer, players must race to build strategic defenses. When the timer's up, it's time for real fighting, and players must try to overcome their enemies by scoring the most kills. Matches can feature up to five build phases to let players continue developing their map.
Brick-Force will also soon be releasing the PvE mode Defense, facing off against hordes of bees. Other updates planned in the near future are design themes, rankings, play modes, and mobile clients.
Brick-Force Launch Trailer
Source:
Brick-Force is live today!

Infernum launches Sandbox Shooter with 1 Million Players

Berlin, 12th July 2012 – Starting now, the release version of the online game Brick-Force is live and free-to-play for all brick and shooter fans. Client and browser version can be downloaded and found on www.brick-force.com, respectively, the latter making it possible to play Brick-Force on Mac.

About 1,000,000 registered players are now experiencing all sorts of new features. Thanks to the new item upgrade system, outfits and weapons can be enhanced for the first time. In addition, the completely re-designed interface offers visual as well as functional improvements while game mechanics have been optimized as well. The new PvP feature 'Build 'n Destroy' provides diversified fun with new content.

This mode features two opposing teams on the same map,  who are separated from each other by an opaque wall for a predetermined time. During this phase, it's all about building – before the countdown runs out and the wall comes down, each available second has to be used to place bricks in strategic, defensive positions. As soon as time is up, the opponents' side of the map becomes visible and the Brick-Gun is swapped for live ammunition. It´s now up to everyone to overcome the rival team's turrets, trenches and obstacles to bring the foes to their knees with bravery and skill. During a match, up to 5 build phases which gives each team the opportunity can be used to keep working on one's own side of the map.

Whoever has the most kills by the end of each session wins the match. The trailer which was published today shows some exhilarating scenes: http://www.youtube.com/watch?v=G_T7ZE8aeRU&feature=youtu.be

By the way, the buzzing bee isn't only the trailer's protagonist: In the next few weeks, the winged monsters will enter Brick-Force alongside the PvE feature 'Defense'. Additional upcoming updates will include new design themes, rankings, play modes and the mobile version.

Also, a special client is available for download on the official website www.brick-force.com starting today. This client features the social tool "B-Hub" in collaboration with Overwolf.
Next Article
PAX South 2017 wasn't just new games and fantastic cosplay, there were also some Hearthstone Esports action!
by Kings Decree
Today, Ubisoft announced development of Panzer General Online, a turn-based strategy game playable in Web browsers.
by MissyS
The Battle of the Immortals closed beta has officially been delayed until mid April. Those with closed beta keys will need to hold onto them a...
by Guest