Legends Of The Orient Arrives In Angels Online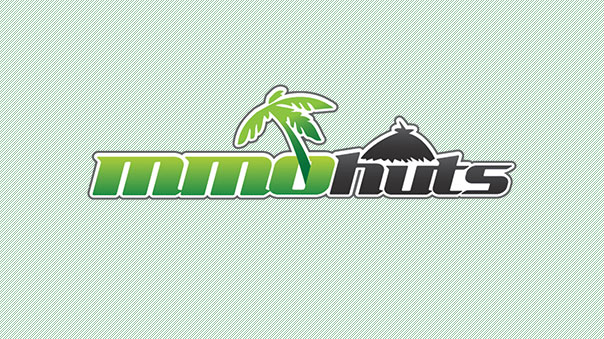 IGG has officially launched Angels Online's ninth edition, Legends of the Orient.
The new expansion introduces the East Orient, which is a new area with eight new maps, including an instance map. The level cap has been raised to 190, and players can find new skills, new equipment, and new quests (including Phoenix instance quests). Also in the update is a new Guild Farm feature (guilds level 6+) and a revamped Totem War.
Several events will also be held to celebrate the content launch, including triple experience, free gifts, and more.
IGG also publishes Tales of Pirates II and GodsWar Online.
Angels Online Gameplay Screenshot
Source:
Angels Online: New Edition – Legends of The Orient Officially Launched on July 12th

Dear Angels, Angels Online(http://ao.igg.com) has been with us for five years and gone through eight editions. This fiery summer, we'll be presenting a brand new world for you to experience – the 9th edition! Today marks the official launch of The East Orient!

An Introduction to The East Orient

The East Orient is a world full of the mysteries of the orient. All the maps are adorned with the beauty of the east, including the architectural style and the mystical appearance of the monsters, like the zombies and the Monkey King. It's almost as if part of the Journey to the West has come to life. This brand new edition is far more stylish than the previous editions and the difficulty level is much higher as well. There's also the brand new farming system, especially for players who enjoy cultivating plants – enjoy the process and reap huge amounts of EXP as well!

Little Angels, check out these exciting new features!
1.        Eight brand new maps, including an instance map.
2.        Level cap has been raised to Level 190!
3.        Brand new Phoenix instance quests and 3 mega bosses will provide challenges that will test your individual skills as well as your team's ability to work together!
4.        One more quest has been added to the new maps.
5.        Each class has brand new skills!
6.        Brand new system: Guild Farms! Only Guilds level 6 and above can set up a farm.
7.        An upgraded, revamped Totem War!

To celebrate the launch as well as to reward all our players, we've organized many fun events for you!

Events List:
The Orient Event 1: Better than Heroic Gift Box
The Orient Event 2: TRIPLE EXP
The Orient Event 3:Welcoming Banquet
The Orient Event 4: Peachy Guard Lucky Bag

For more details, please click on the following link to read the guide!
http://ao.igg.com/act/mysticorient/

Our latest complete client and the update patch are now available for download, and we welcome all players to come try out our new edition. Please download via the following links:

Complete Client Download:http://ao.igg.com/download/download.php
Update Patch:http://ao.igg.com/news/news.php?aid=3528
Next Article
Fincon, a Korean developer globally launched their new mobile idle RPG on iOS and Android today, Hello Hero All Stars.
by Ragachak
The first-ever PSVR Moba, Dark Eclipse just became way more competitive with their 2.0 update. 2.0 officially adds Ranked Mode into the game.
by Ragachak
Netdragon (also known as TQ Digital) has announced that it is developing Conquer Online 3.
by MissyS