Blowfish Studios to Simultaneous Release Gunscape in January 2016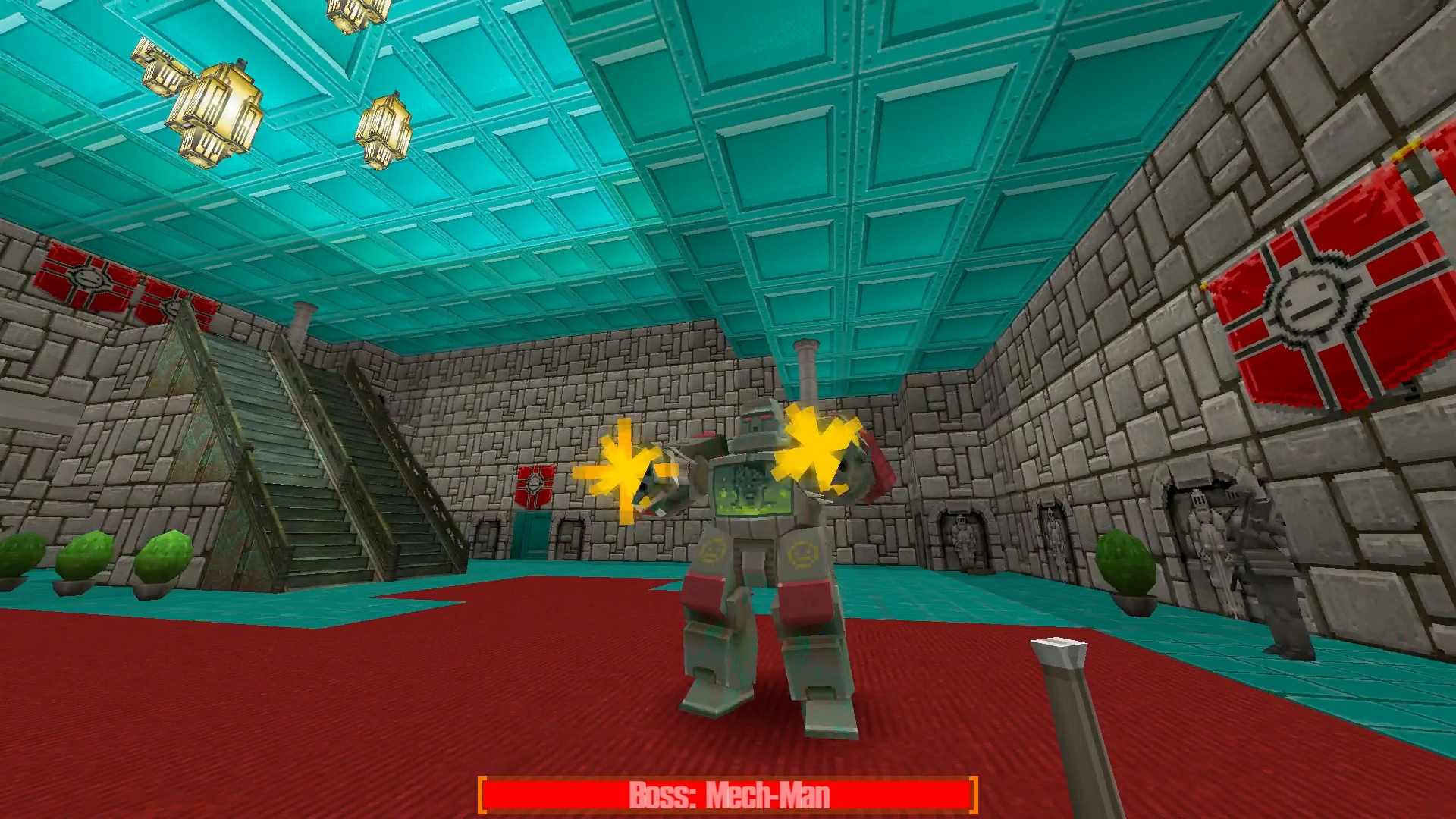 Blowfish Studios will deliver the world's first game which shares user-created content across Xbox One, PlayStation 4, Wii U, PC, Mac, and Linux when they release Gunscape, a first-person shooter and world building hybrid, in January 2016.
The PC and Xbox One releases were originally scheduled for September 2015, but will now launch simultaneously with PlayStation 4 and Wii U to achieve this ambitious cross-platform goal.
Gunscape empowers players to create their own experiences. Featuring weapons, environments, enemies and player models inspired by classic first-person shooters,
Gunscape provides all of the tools necessary to create intricate single player or cooperative campaign missions, as well as multiplayer maps with several different modes.
Those missions and maps can then be uploaded and shared through a simple and intuitive interface that not only shows newest and most popular maps, but also features a curated list of some of the best user-created maps available.
Gamers who prefer to focus solely on blasting enemies into sweet bloody messes can conquer campaigns as well as competitive multiplayer maps created by both Blowfish Studios and other players. All campaigns and multiplayer maps, including the ones made by the developer, were made using the same in-game tools players can use.
Gunscape will offer online multiplayer that supports up to 20 players or local multiplayer with split-screen supporting up to four players on PlayStation 4 and eight players on PC and Xbox One.
"Our goal is to develop a first-person shooter that's fun to play and empowers players to create their own levels, which can be shared and enjoyed by as many people as possible," said Benjamin Lee, CEO of Blowfish Studios. "By delivering the world's first user-created content sharing system that ubiquitously works with all the major consoles and PC, we will achieve just that."
Next Article
Unturned has once again proven that a beautiful set of graphics is not needed to have a successful game.
by Proxzor
Have you ever wanted to play as your favorite superhero? Happen to be too swept up in the MOBA craze to dedicate the time to games like DCUO? ...
by DizzyPW
The latest Total War™ novel, written by New York Times best-selling author David Gibbins, is coming soon to retail.
by MissyS