Bless Online's 'Rift of Time And Space' Update Is Now Live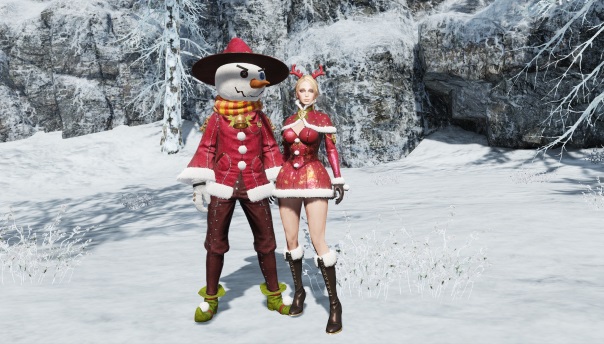 Beginning on December 5th, new and never-before-seen content will be coming to Bless Online, from holiday events to a new Time and Space stage. The never-before-seen third stage of Rift of Time and Space will increase the rounds from 20 rounds to 30. New stage rewards will also be added – bracelet items that give additional effects to the wearer. This new stage has yet to be seen in any region, so the Steam audience gets first crack at it, and they're eager to find out what the players think. Also added was the "Snowflake Winter Festival Costume" to the Lumena Shop for 2600 Lumena.
With this update, the Korean region will also be unlocked, and players can tackle Bless on Steam with Korean language support. With the discontinuation of the KR Bless Online service, the Korean audience can once again get their fill of Bless Online via Steam. This December, starting on December 1st and running through December 31st, we will be holding a Festive December Login Event! During this time period, players will be able to get a variety of great rewards, including the Ruru Brother's Magic Pocket item that allows players to summon the Rand Brother Turban and access the special gathering and mining area within it. To get rewards, all players have to do is log in to Bless, click on "Collect Daily Rewards" in the Check Attendance window, and get the rewards on the character of their choice!
In addition to this login event, after the December 5th maintenance, the Winter Festival Event will take place in game. There are three interconnected quests for this festival event, and players can complete each of them once per day. During these quests, players will have to make sure the festival celebration goes off without a hitch by collecting the Light of the World Tree, helping citizens with their wishes, and more. Each quest comes with a special reward, including a temporary flying mount, firecrackers, and consumable items.
Game developers Amit Ravid and Natanel Yosef are actively seeking further support to complete their project – a high-speed, multiplayer chas...
by Mikedot
With the Invasion: Nexus patch, WildStar is introducing a one-drop PvP Season, 1.5.
by MissyS
Tecmo Koei has announced that it will offer a free-to-play trial edition of Dynasty Warriors 8 Empires soon.
by MissyS