Black Gold Online: Alpha Date Announced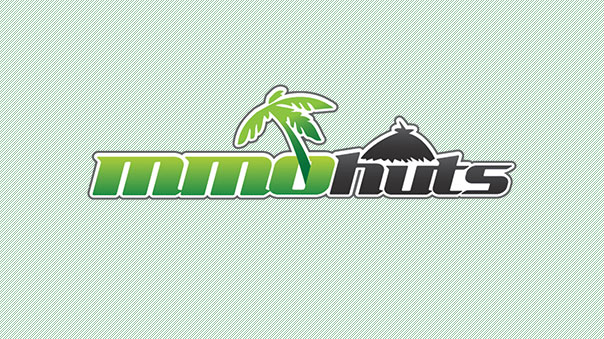 Snail Games is delighted to announce that the release of "Alpha Test Drive" of Black Gold Online will take place on March 20th. The Alpha Test Drive will be by INVITATION ONLY to ensure the most effective results for growing gamer engagement and experience.
Gamers who have already received keys from E3 Convention 2013 and Black Gold Facebook giveaways can activate their accounts and access the game at our Test Drive Access Center: http://bg.snailgame.com/activation
Black Gold Online also started a survey to offer gamers an extra chance at Alpha access (http://bg.snailgame.com/questionSurveys).
The game is still in development, and the test will use an earlier Alpha version of the game. Snail Games is looking for experienced players, who can provide constructive feedback for improvements.
The Alpha will include 8 playable classes from 4 of the races; half from the Steam alignment of Isenhorst and half from the Fantasy side Erlandir. Players can explore various game functions. Some of the major features are listed,
Distinctive Art Direction – Mixing cross-cultural themes and motifs into a stunning artistic blend, Black Gold Online combines alternate neo-Victorian Steampunk with nomadic, oriental and high fantasy concepts to create a ravishing visual experience.
Raging Factions – The discovery of a mysterious energy source sparked an ever-raging conflict between two unique factions. Expansionist industry is pitted against mystical naturalism as the forces of the world muster for the eventual spiral into all our resource war. There can be only one winner.
Heart-Pounding PvP – Experience intense Player Versus Player action through fresh perspectives: ride personalized vehicles into war and switch between FPS TPS modes at will. Immerse yourself in comprehensive guild warfare and the brutally freestyle open world PvP system.
Personal Vehicles of War – Over a hundred vehicles to assemble and customize: From steam-powered flying machines, mechanized artillery to magical flying dragons and muscled war-beasts, offering an incredibly wide range of battle vehicles for players to choose from.
Multi-dimensional Warfare – Wield forbidden curses as the Occultist or utilize steam technology as a Machinist: be it devastating magic or mechanized blasts. Black Gold Online's dynamic combat system allows players to battle anywhere, anytime, anyone. The warring continent awaits your hero's arrival.
Immersive Dungeons – Experience a multitude of sprawling dungeons with engaging ambience: tread carefully through trap-ridden steam factories or defend hordes of rabid creatures in a jungle temple. In addition to instances, The Chambers of Greed offer a challenging alternative for adventure-seekers. By combining PvE exploration and PvP aspect, only the top teams may claim the treasure hidden inside!
Read more on Black Gold Online here: http://bg.snailgame.com/
Next Article
Little Orbit has been expanding its repertoire of games, most recently announcing a partnership with Descendent Studios.
by Ragachak
Playwith Interactive, publishers R.O.H.A.N.: Blood Feud & Seal Online, are almost ready release their latest title, Eclipse War Online, in...
by Mikedot
Netmarble has announced several updates to Lineage 2: Revolution today, including the anticipated Second Class Transfer.
by MissyS