BIG COMPANY: Skytopia Is Newest 'Big Company' Title from Goodgame Studio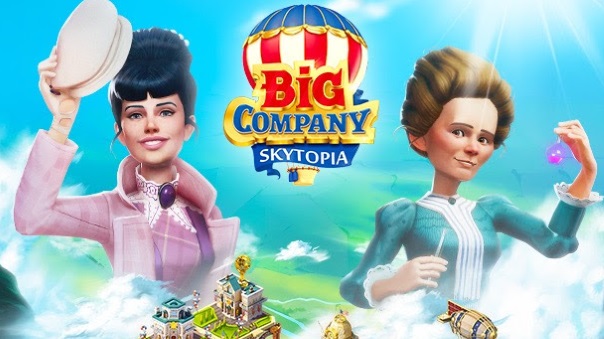 Goodgame Studios has announced that they have expanded the BIG COMPANY brand, with BIG COMPANY: Skytopia, which previously held Big Farm and Big Farm: Mobile Harvest. Big Company: Skytopia reflects the idea of the American Dream as it was seen in the 19th Century. It was an era of technological breakthroughs and has players joining the ranks of the great men and women of the age. The game offers players the chance to join real life scientific heroes like Nicola Tesla and Marie Curie to build and manage their city above the clouds. Events, quests and challenges will be in game, as well as extensive social features that promise to provide long-term enjoyment for all players.
"We are excited to extend our 'BIG' range of products by adding BIG COMPANY to this segment", says Jörgen Larsson, Stillfront Group CEO. "BIG COMPANY will sit alongside our hugely successful BIG FARM brand and will allow us to offer a broader range of games that still maintain our core values for this segment".
Square Enix Inc., the publisher of SQUARE ENIX interactive entertainment products in the Americas, today announced that FINAL FANTASY XIV: A R...
by MissyS
Guilds can join forces in Neverwinter, the free-to-play Dungeons & Dragons MMORPG, when The Maze Engine: Guild Alliances releases this sum...
by MissyS
Dragon Nest turns one year old today, and to celebrate, Nexon has released some exciting details about current and upcoming events.
by MissyS