Battlestar Galactica Online introduces Merits and Reward Scaling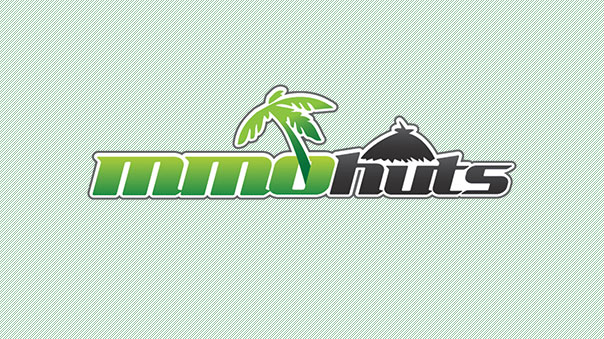 Battlestar Galactica Online has launched a major update which adds several new changes to the game, which has recently finished upgrading to Unity 3.
A new currency, called Merits, have been added, and are a reward for PvP play. Players can use Merits to purchase new Strike ships (Viper Mk VII and Cylon War Raider), take temporary command of the Pegasus or Base Star, or purchase Nuclear Warheads. Water can also now be exchanged for Cubits.
Experience and loot rewards in PvE and PvP will now scale with difficulty, in order to encourage players to focus on combating enemies and players that match their approximate level, rather than picking on lower level targets.
Battlestar Galactica Online is published by Bigpoint, which also publishes Dark Orbit, Sea Fight, Deepolis, and War of Titans.
Battlestar Galactica Online Gameplay Screenshot
Source:
Update Overview – 14 April 2011
Greetings, pilots!

All of us on the Battlestar Galactica Online team would like to thank all our players for their patience and understanding over the last few weeks while we worked on updating the game to the latest version of the Unity engine.

We appreciate that this meant going for longer than usual without an Update to the game, and that due to the amount of work involved, we were unable to add many new features or address some of the existing issues and bugs. However, with last week's Update we were able to upgrade to Unity 3. This was a big step forwards for the game, and Battlestar Galactica Online is now better looking, smoother and more stable than ever before.

Today we're pleased to announce the release of the latest Update for Battlestar Galactica Online, which includes several exciting new features and systems that we've been working on for some time.


Merits and Merit Rewards!

The biggest new addition to the game in this Update are Merits, a new 'currency' that can be earned through PvP play and give access to unique rewards that are unavailable by other means:

Powerful new Strike ships! With Merits, players can purchase two of the most frequently requested player ship types – the Viper Mk VII and Cylon War Raider. These fast and deadly fighters feature heavier firepower than other Strike ships, and can bring a decisive edge to any engagement. They also look pretty damn cool.

Command a Battlestar or Basestar! One of the most frequently requested features ever since the Closed Beta began is now a reality. With Merits, players can take temporary command of the Pegasus or secondary Basestar and spearhead attacks on enemy territory or make a stand against enemy aggression.

Nukes! With today's update, Nuclear Warheads will only be available via Merits, and have been increased in power. Used wisely, they will able to turn the tide of any battle.


Sell Water for Cubits!

This Update also features an extensive revision to the in-game economy based on the data we've been gathering since the Open Beta began. While we're aware that such changes are not always the most popular with our players, they are nonetheless vital to the long term fun and growth of the game – if it's too easy to earn resources, the game loses its challenge, and if it's too hard, the game becomes frustrating.

One change we're fairly confident that everyone will like, though, is that from today's Update you'll be able to exchange Water for Cubits!

Reward Scaling!
The third of the big new features in today's Update introduces scaling of XP and loot rewards for both PvE and PvP play. It's no fun for low level players to have to compete with far more experienced pilots when hunting NPC enemies, and neither is it very enjoyable to be hunted by high level enemy pilots for 'easy' PvP kills. So, in order to encourage players to engage NPCs and players of an appropriate level for their experience and skill, high level players will now receive less XP and loot for defeating low level NPCs and players.

We want all of our pilots – both the newest nuggets and the long term veterans – to have a challenging and enjoyable experience in Battlestar Galactica Online, and we believe that this new system will help to achieve that goal.

For full details of all the above systems and the other improvements and changes in today's Update, be sure to check out the Full Release Notes.

Finally, we'd just like to assure all our players that we remain completely committed to making Battlestar Galactica Online the best browser-based game available. While we're extremely proud of what we've already accomplished, we have a long way to go and this is still just the beginning of what we have planned for the game.

Our players are the most important part of that process, and we greatly appreciate the amazing support and dedication you've offered us so far. Your feedback and suggestions are vital to us, so please let us know what you think of this latest Update so we can continue to improve and expand the game in the ways that you want the most.

Good hunting and have fun out there!
Next Article
Plarium, one of the world's fastest growing developers of social and mobile games, has announced the worldwide release of the massively mult...
by MissyS
Wondersquad Inc. has announced the global launch of Warbot.io.
by MissyS
I've reviewed dozens of games in my career, ranging from the truly awful to the genuinely amazing, yet none of those reviews prepared me.
by MissyS