Legend of Edda to launch Chapter 2 April 27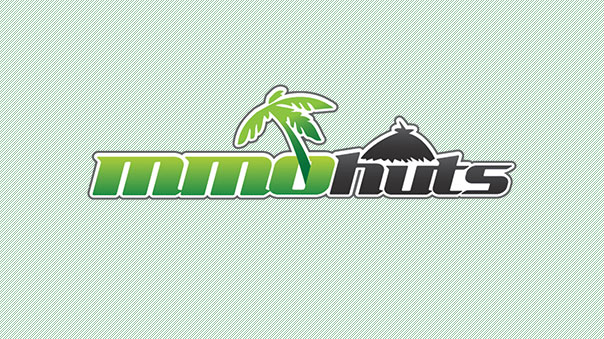 Legend of Edda's next major update, Chapter 2: Return of the God, will go live on April 27, adding a huge amount of new content for players.
The update will introduce the third tier of job classes, available at level 40, which include Shadow Runner, Templar, Champion, Scout, Bishop, and Necromancer. Players will also be able to advance to the new level cap of 54, earning new skills and visiting four new open world maps: Loherra Plateau, Garden of Cybele, Shadow Canyon, and the Wailing Wall. The Frozen Prison, the Memory of the Ancients, and the Sanctuary of Frozen time will debut as new instanced dungeons,
Guilds can now level up to five with the expansion, and purchase skills that will increase experience and drop rates for their members. Guilds will also be able to invite members to their party from anywhere in the game, and see notifications for players logging in, as well as current member locations.
The ability to now rotate the camera, faction buffs earned through the war, new unidentified items, custom key mapping, a mail system, and a one-on-one friend chat system are all coming with the patch as well.
Legend of Edda is published by GamesCampus, which also publishes Heroes in the Sky, MLB Dugout Heroes, Shot Online, and Drift City.
Legend of Edda Gameplay Screenshot
Source:
GAMESCAMPUS' LEGEND OF EDDA TO GET A MAJOR UPDATE LATER THIS MONTH WITH LEGEND OF EDDA CHAPTER 2: RETURN OF THE GOD

The Hugely Popular Mythological MMORPG To Launch The Highly Anticipated Upgraded Third Job Classes, All-New Maps, Dungeons, Skills And Much More April 27th

Sunnyvale, Calif. (April 14, 2011) – Leading online game publisher, GamesCampus.com (www.GamesCampus.com), announced today it will launch a major update later this month for its cute and whimsical free-to-play mythological MMORPG, Legend of Edda Chapter 2: Return of the God.

The all-new features include a multitude of exciting content including the highly-anticipated upgraded third job classes, all-new maps, dungeons, skills, new items and much more.  The update will be available starting April 27th and players can visit
http://legendofedda.gamescampus.com/chapter2 to learn more.

"Legend of Edda fans gave us their feedback and we have taken to heart what they wanted for their game," said Uyen Uyen Ton Nu, head of marketing for GamesCampus.  "Players will be surprised and excited at the sheer number of updates, new content and new features they will get to experience at the end of this month with the launch of Legend of Edda Chapter 2: Return of the God."

Legend of Edda Chapter 2: Return of the God has been designed exclusively with the needs of the player community in mind.  Players will face unrivaled adventure and fantasy as they journey through the epic battle of the Gods of the Olympus and the Titans.  After pledging their allegiance to either Olympus or Titan, players will face off in fast-paced PvP and RvR battles in this adorable but hardcore MMORPG.
Highlights from the upcoming update include:

.New Job Classes: At level 40, players will now be able to advance to their 3rd Job Classes which include the Templar, Champion, Shadow Runner, Scout, Bishop, and Necromancer

.Camera Rotation Feature: The game's camera will no longer be locked in an isometric view; players will now be able to rotate the camera 180 degrees

.Level Cap Increase and New Skills: The previous level limit of 40 has been increased to 54 and powerful new high-level skills will now be available to all classes

.Guild Skill System: Guilds may now level up to 5 and as they gain levels they also gain access to purchasable "Guild Skills" that increase Experience and Drop Rates for the entire Guild

.4 New Open World Maps: Maps with higher level monsters, items, and quests have been added including: Loherra Plateau, Garden of Cybele, Shadow Canyon, and the Wailing Wall

.3 New Instanced Dungeons: The Frozen Prison, the Memory of the Ancients, and the Sanctuary of Frozen time are now the most difficult dungeons in the game featuring the best items available to be had

.Faction Buffs: Server-wide buffs may now be earned through War to increase the Experience and item Drop Rates of an entire faction

.Unidentified Items: All monsters in the game will now have a chance to drop equipment that grant additional randomized bonus stats once identified

.Custom Keymapping: Players will now be able to bind their shortcut keys, skills and abilities as they choose

.Mail System: Players will now be able to send items and messages to other players via Mail

.Friend System Update: A one-on-one friend chat system will be added

.New Items: Players will be able to use over 280 new equipment pieces at the new Item Grade 3 when they reach their 3rd Job Class as well as hide equipped items they choose such as helmets, masks, and cloaks

.Guild System Update: Guilds will now be able to invite members to their party from anywhere in the game, as well as receive notifications when Guild members log in and see where they are at any time
Next Article
Terris plays a few rounds of Blockpost. Does he like what he sees? Read on to find out.
by NWOrpheus
Mystera Legacy is a 2D MMORPG sandbox game that is very familiar, made in the style of a lot of the iconic Game Maker Pro games.
by Proxzor