BasketDudes launches open beta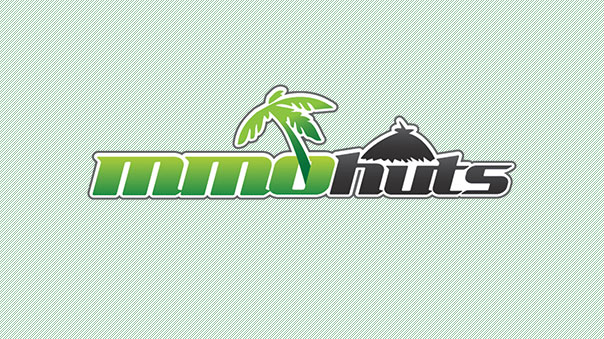 The open beta for BasketDudes – a free-to-play basketball game – is now live for all players as Season One begins.
Open beta comes with a number of improvements, including new players, 400 new equipment pieces, new gamecards, and improvements to the game interface and balance. A weekly competition has also been introduced with trophies as a reward.
BasketDudes is published by BitoonGames.
BasketDudes Gameplay Screenshot

Source:
BASKETDUDESTM opens its doors, setting the start of the WBCTM official "SEASON ONE"

BITOON GAMES and the WBCTM (World Basketball Clubs) are pleased to announce the official start of "SEASON ONE" at BasketDudesTM

Madrid, SPAIN – June 17th, 2011 – After 14 months of production and a Pre-Season (CLOSED BETA) of 4 additional months, BasketDudes™, an original and refreshing Free2Play basketball MMO game for PC and Mac developed by BITOON GAMES, has finally entered its OPEN BETA stage, setting the start of its "SEASON ONE".

The WBC™, an international federation of online basketball clubs, is now calling for registration, open to all participants who wish to join the official competitions at www.basketdudes.com.

This official release implies an important update with significant improvements and additions, including new incredible players to discover, over 400 equipment items to power-up your play, and more game cards to set your strategy and keep an Ace under your sleeve. Also adjustments in the game interface and gameplay balancing have been introduced, as well as the possibility of playing in English and Spanish languages. The new "Weekly Board" competition system will dynamize challenges among players, who now can play for cool trophies to win and collect.

So get in onboard, register as a Manager, set up your own Team, and start signing and training your Players.

Discover all the possibilities BasketDudes™ has to offer in the Getting Started and Rookies Guide, where you will find practical and useful advices as to start a brilliant career in the WBC™.

Come join the WBC™ at the BasketDudes' official website, and download the game to start enjoying the most exciting basketball online competition of the world!

BITOON GAMES and the WBC™ welcome you to BasketDudes™ "SEASON ONE"!
Next Article
Check out Pocket Gems for instance and their brand new game, War Dragons. Pocket Gems is a company that usually produces gentle, lighthearted
by Ojogo
Netmarble.com, a leading worldwide online game portal, celebrates summer in style with a series of promotions for all of its free-to-play onli...
by MissyS
We've partnered with Singularity Lab to give away Demo Codes for their upcoming Arcade Racing VR/PC title, JetX.
by Ragachak