RuneScape Player Power Sees Easter Replaced With Cabbage Facepunch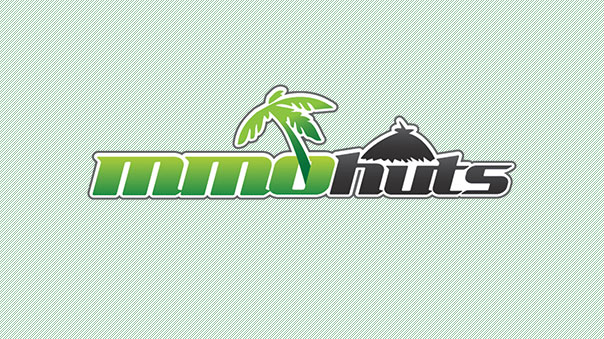 Easter. It's a time for chocolate eggs. A time when bunnies roam the fields leaving little baskets of presents for children. And now it's also a time for a Cabbage Facepunch Bonanza, thanks to nearly 100,000 RuneScape players who took to the polls to have their say. When asked whether they wanted a comedic interlude, or a more traditional rabbit and chocolate offering, 66% of those 100,000 voters went for the cabbages and the monkeys. We guess they're not rabbit fans then…
Launching this week, the humorous Cabbage Facepunch Bonanza event pits Brassica Prime, a Cabbage God obsessed with all things delicious, against Marimbo, Ape Goddess, party animal, and lover of all things fun, in a competition to determine who is supreme. The voting of the event was part of the RuneScape "Power to the Players" initiative, which puts key game decisions back in the hands of the people that matter most – the RuneScape community.
The Cabbage Facepunch Bonanza is played on a large field with a safe zone on either side. Played in a series of rounds, players have just a short time to run from one side to the next while avoiding hazards, earning points by surviving rounds, mining cabbage ore and, yes, punching monkeys in the face. However if they don't make it back to the safe zones in time they will be turned into a gorilla guard and will have to attack the remaining players as they run across the map in order to score points.
As a reward for taking part in the event players will earn points which can be spent on cosmetic items, as well as bonus Farming XP and Slayer VIP tokens. The Cabbage Facepunch Bonanza launches this week, and players will be able to earn cosmetic items until Friday 25th April.
Next Article
Daybreak Games and Standing Stone Games have officially kicked off October in Dungeons & Dragons Online with their newest update.
by Ragachak
2018 was not the best year for online gaming. For every solid, enjoyable option, there was something horrific that never ceased to disappoint.
by Ragachak
Forged Chaos is announcing the start of a "Finish Line Challenge" to help push fundraising for Trials of Ascension.
by MissyS