Chapter III revealed for Pockie Ninja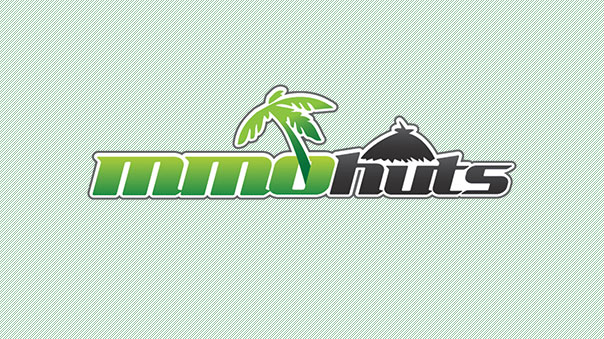 Pockie Ninja's next update, Chapter III: Hokage Village, is now set to launch on June 23rd.
The update will let players build, upgrade, and visit player villages. The villages offer farms, weather systems, a special egg hatching system, and offer bounty quests to visitors. Villages can progress and this progress can be seen at each village's Achievement Tower.
New titles will also be released in the update, including common Zodiac titles and Attribute Titles, which grant special abilities, stats, and powers to characters.
Pockie Ninja is published by Game321 (Ngames) which previously published Fairy Story Online.
Pockie Ninja Gameplay Screenshot

Source:
Pockie Ninja's "Chapter III: Hokage Village" update coming soon

Browser-based brawler's second update due late-June.

Publisher NGames have revealed a massive update to their Naruto/Bleach-inspired MMO, Pockie Ninja – "Chapter III: Hokage Village". With Chapter III, players will be able to build and upgrade their own villages, visit and interact with friends villages, release their own quests, and earn new titles to unlock further vital abilities.

NGames have released details of a huge update for their popular browser-based brawler, Pockie Ninja – "Chapter III: Hokage Village".
Due to be rolled out on June 23rd, the update evolves Pockie Ninja's world to introduce a slew of brand new gameplay features, including a game-changing player village system.

Restoring Hokage Village

Pockie Ninja's recent update, Chapter II: Revenge of Aizen, introduced an extended storyline based on evil demon warrior Aizen, who was hiding at the very top of the Las Noches challenge building.
Hokage Village was devastated during the countless battles against Demon City. Now that the war has ended with the defeat of Aizen, ninjas have started rebuilding their home!

Every player of Pockie Ninja will be able to build and upgrade their own village, with each village making a vital difference to the whole ninja family.

Players can upgrade and interact with their villages in a number of ways.
Building farms will allow users to customize their home and discover fancy gifts for their characters. You can even control the weather system to manipulate your village's productivity, as well as upgrade and expand your village to become the envy of your friends.

Be sure to prepare your village well for your friends, as they will be able to visit your new home and even help you improve your surroundings. Friends can drop by to lend a helping hand, improve the look and productivity of your village, or even play some tricks on you. Helping friends with their villages will reap a great number of rewards, making it a vital part of Pockie Ninja's ever-expanding universe.

You can even use the brand new Quest Board feature to post original bounty quests for your friends to complete. Upgrading your village level increases the number of daily quests you can post and accept.

Meanwhile, hatching eggs across the village will reap all kinds of in-game treasures. You will need to nurture the eggs before they hatch to ensure you get the best rewards, which can be aided by your Master/Apprentice – setting them the task of guarding your precious eggs will allow you more time to raise your village.

Your in-game achievements will be reflected on your village's Achievement Tower – a landmark that visually improves and grows alongside your ninja's progress. Other players will be able to see that you're a master of the martial arts just by visiting your village!
Deeper strategy with brand new titles

With great updates comes great powers, and Chapter III: Hokage Village introduces a wide range of ability upgrades to the Pockie Ninja world.

Power of the Zodiac.

Players can choose a common Zodiac title for their characters, each coming with unique gameplay benefits, from increased attack and defence capabilities, to improved health and casting.

When active, the chosen zodiac title will grant players with it's associated benefits, adding a deep layer of strategy to Pockie Ninja's already epic anime-inspired brawls.
The names and benefits of each Zodiac title are as follows:
Title Description
Brave Aries Attack 4.1%, Min Attack 11, Critical Strike 33
Steady Taurus HP 4.1%, Stamina 47, Constitution 49
Witty Gemini Speed 4.1%, Agility 47, Dodge 36
Tender Cancer Block 36, HP 43, Chakra 43
Passionate Leo Critical Strike 33, Strength 47, Armor Break 49
Faultless Virgo Defence 55, Critical Strike 33, Min Attack 11
Impartial Libra Dodge 36, Defence 55, Block 36
Mysterious Scorpio Pierce 54, Hit 54, Block 36
Optimistic Sagittarius Hit 54, Speed 4.1%, Critical Strike 33
Resolute Capricorn Armor Break 49, Block 36, Stamina 47
Independent Aquarius Pierce 54, Dodge 36, Max Attack11
Artistic Pisces Block 36, Defence 55, Chakra 43

Unleash the Beast

What's more, players can earn additional Attribute Titles to greatly enhance their skills in battles. The 8 new abilities each introduce a range of battle related benefits, meaning they could be the decider of a vital PvP fight. The names and effects of the new abilities are:
Blue Beast (Effect: Strength 98,Hit 58,Armor Break 55)
Yellow Flash (Effect: Agility 98,Attack 4%,Speed 4%)
Guardian of Sand (Effect: Defence 124,Block 55,HP 4
Night Dancer(Effect: Dodge 78,Pierce 58,Armor Break 55)
Blade of Chaos(Effect: Hit 116,HP 4%,Attack4%)
Red Sunset(Effect: Critical Strike 71,Armor Break 55,Speed 4%)
?White Fang(Effect: Armor Break 109,Constitution 58,Hit 58)
?Ninja Hero (Effect: Attack+5%, Speed +5%, hp+5%)

Watch the teaser trailer!

NGames have released a special teaser trailer for Chapter III: Hokage Village; available now through their official YouTube channel: http://www.youtube.com/watch?v=Reo6-4b4oNk

You can sign up and play Pockie Ninja for free now!: http://www.pockieninja.com
Next Article
Since there have been no patch notes in a while (due to HRX, that being far more important), instead, let's have a chat.
by Ragachak
Aiming and Marvelous announce that Logres: Japanese RPG, an anime-styled MMORPG for mobile, is now available in English.
by MissyS
At the Kinda Funny Games conference at E3 2019, Rogue Snail announced Relic Hunters Legend for Steam.
by Ragachak