Allods Online Open Beta Officially Launches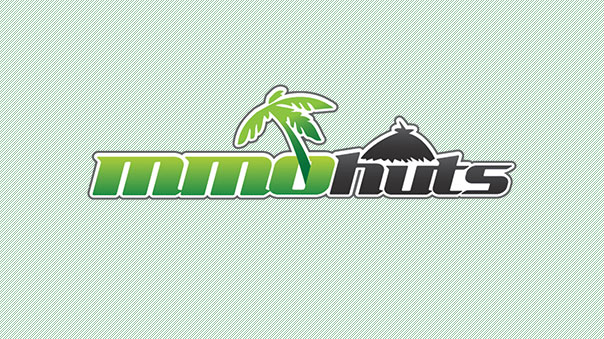 The highly anticipated Allods Online by gPotato, just entered open beta. There will be no character wipe from here on out. Characters made during open beta will be playable when the game officially launches sometime in the future. Allods Online is an incredibly high quality free to play MMORPG that looks a lot like World of Warcraft and Runes of Magic. All of the game's content up until level 40 is available during the open beta. There are also no IP bans in place, meaning those outside of North America are free to participate in the Allods Online open beta.
Update: The game's servers are currently being flooded with users at the moment. Users may experience some latency issues or trouble logging in.
Source:
Sunnyvale, CA—February 16th, 2010 Gala-Net, Inc., a leading free-to-play online game publisher, has announced today the start of their Open Beta Test (OBT) for Allods Online in the North American market.  The Open Beta Test allows players access to the entire game.  All players are welcome to join the world of Allods, and there will be no restrictions to join!

Allods Online is a revolutionary sci-fi fantasy MMORPG developed by Astrum Nival, creators of Heroes of Might & Magic V, with a budget of $12 million and four years in development.  Astrum Nival is owned by Mail.Ru, the leading online gaming publisher in Russia.  Two warring factions, League and Empire, vie for control of allods—islands floating in Astral space.  The truly unique aspect of Allods Online is the Astral ship system.  Players can create their own ships, crewed by entire parties where each player has a distinct role, from navigator and helmsman to engineer and gunner.  From their astral ship, players can navigate the randomly generated astral space where they can explore uncharted allods, fight massive Astral demons, and engage in Astral piracy on unwary fellow travelers.  The game features an unprecedented amount of content for a free-to-play MMORPG: 2 factions, 6 races, 8 archetypes, 28 classes, and over 2,000 quests.  The production values are top-notch with full motion-capture animation, top award-wining artists, and a soundtrack by Mark Morgan, composer for the hit TV-series Dexter, Fallout & Fallout 2, and Planescape: Torment.
Next Article
Digital Extremes releases its latest major update to Warframe on PlayStation 4, including Rhino Prime, Tethra's Doom, Hijack, and Grineer...
by MissyS
Everyone beats everyone here at Worlds 2016 group stage day 4!
by Kings Decree
Easter is around the corner. To celebrate Easter, Duty of Sentinel Studios today announced the start of the Easter Carnival in their turn-base...
by Mikedot