Bandai Namco Annouces "Rise of Incarnates" – New F2P Beat Em Up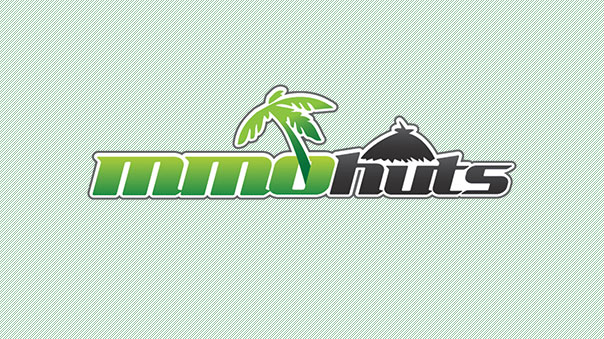 BANDAI NAMCO Games America Inc. today announces an entirely new franchise, Rise of Incarnates. Forged by the creators of Tekken and SoulCalibur; unfettered 3D battles are about to be unleashed upon PC gamers. Rise of Incarnates is scheduled for release in the latter half of 2014 for PCs in the Americas.
Born from BANDAI NAMCO Games' fighting game pedigree, the teams behind Tekken, SoulCalibur, and Gundam Extreme VS unite to bring Rise of Incarnates to life. Rise of Incarnates features ground-breaking 2 vs. 2 gameplay, a multitude of characters and roles, and battlegrounds throughout shattered yet accurately rendered real-world cityscapes. These diverse character types and roles, each with unique skills and powers, appeal to a variety of play-styles while accommodating expansive team dynamics and strategy. Players employ sharp reflexes, mental resolve, and strategic insight as they run, jump, and fly through 3D arenas, engaging in both close-quarters combat and long-range assaults.
Players take the role of "Incarnates", humans that command untold mythical powers as they vie to avoid tragedy and reshape the course of their world. Due to their special abilities, Incarnates are both feared and loathed by the general population while being persecuted by the authorities that want to harness and use their power for their own nefarious needs. One day, a mysterious voice calls out to the Incarnates telling them the only way to avoid certain destruction is to destroy the "Sovereign of this era." It is here that the battle for dominance amongst Incarnates begins and the fate of life on Earth hangs in the balance.
"As a new franchise, Rise of Incarnates represents the next big step in expanding BANDAI NAMCO's footprint in the Free-to-Play gaming space," said In Joon Hwang, Director of Digital Games at BANDAI NAMCO Games America Inc. "Having been built from the ground up, Rise of Incarnates contains the necessary attributes that create a rich and dynamic gaming environment that fans are sure to enjoy."
Rise of Incarnates for PC is scheduled for release in the latter part of 2014. To learn more about Rise of Incarnates please visit: http://www.riseofincarnates.com/
Next Article
Uncharted Waters Online introduces the world to new innovations and change with revolutionized developments, new phenomena, & more.
by MissyS
APB Reloaded continues to be a top-five free2play title on Steam after a year.
by MissyS
The game starts off by giving players a choice to pick an avatar based on the four protagonists from the fifth anime.
by Guest