Grand Chase Reveals Rune Caster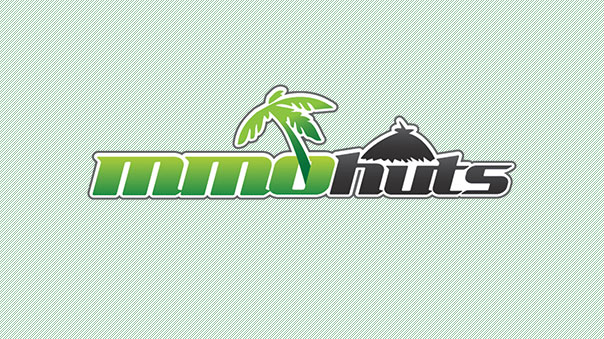 One of the oldest 2D side-scroller MMORPGs has announced the addition of a new class! The Rune Caster has officially joined the cast of playable characters in Ntreev's Grand Chase.
Known as Mari, the Rune Caster is adept at using both magic and machinery. She dislikes direct combat and prefers using machines fueled by her Magic Stone. Grand Chase veterans will remember that Grand Chase allows players to swap between characters at any time and level them each up individually on the same account. The game consists of a series of cooperative dungeon stages, but also has PvP modes available. The addition of new classes is always welcome, and we look forward to even more.
Ntreev publishes several other anime inspired MMOs and MMORPGs including the golf game Pangya and the fantasy game Trickster Online.
Full Release:
Ntreev Introduces an all new character in its online action brawler, Grand Chase

Starting Today, Mari the Rune Caster Joins "Grand Chase" In The Popular MMO

Irvine, Calif., March 24, 2010 – Ntreev USA, a leading online game developer and publisher, announced today an all new character in its online action-brawler MMO, Grand Chase.  This new character holds the job as Rune Caster and is available starting today.  Players can visit http://grandchase.ntreev.net to check out the new character and download the game.

"We are thrilled to introduce this brand-new character, Mari, to our Grand Chase community," said Chris Lee, CEO at Ntreev USA.  "Players are going to really enjoy the combination of her characteristics and new skills attacks."

Mari wields both magic and machinery with great skill.  She is also very skilled in defending and evading as she dislikes direct combat with her foes.  Utilizing machines fueled by her specially produced Magic Stone, Mari showcases new battle tactics that have been previously unheard of.  While coolly assessing the situation on the battlefield, Mari strategically sets up her machines driving enemies into a corner and exposing their position.

The new skill attacks for Mari's job, Rune Caster, include 1st grade attacks that send close quarter enemies flying her with her magic, 2nd grade attacks that summons a Tesla coil creating a shock field over a set area, and finally the 3rd grade destructive skills that summons a powerful laser that zaps enemies in its path.

About Mari Ming Onette
Mari is the last remaining survivor of an ancient kingdom once known as "Kounat." Having lost her memory, Mari no longer knows who she is or where she came from.  Immensely curious about the unknown and fascinated by subjects new to her, Mari also possesses rune casting skills and magical abilities previously unheard of in this area of the world.  While satiating her curiosity by researching the monsters inside the Temple of Destruction, Mari found herself face to face with the Grand Chase. Finding her curiosity piqued by the Highlander skills of Sieghart, Mari decides to join them.

About Grand Chase
Grand Chase is an online action brawler set in a medieval fantasy world.  It follows the story of a few brave young knights who join a group of nobles known as the "Grand Chase" to defeat an evil usurper to the throne, a villainess known as Kaze'aze.  Grand Chase combines traditional side-scrolling dungeon crawling with intense, skill-based player vs. player (PvP) matches.  Visit http://grandchase.ntreev.net for more information.
Next Article
Sentinel Heroes Studios today announced the launch of Sentinel Heroes on Armorgames.com, one of the best online games websites.
by MissyS
Valve has officially announced that Dota 2 is free-to-play, and has revealed more details about the game's business model.
by MissyS