Atlantica Online to add Valkyrie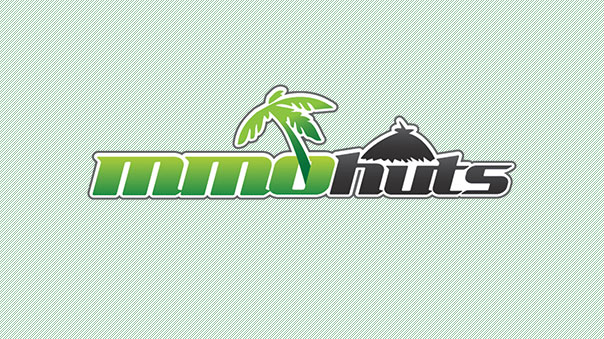 Atlantica Online's next update comes June 29, and will bring with it a new mercenary.
Morrighan, a Valkyrie, wields a sword and shield, and can imbue her weapons with holy energy. She can also boost the speed of her allies. The update will also add an item history system, revamp the Colosseum League, add resting experience, and new events for the Fourth of July.
Atlantica Online is published by Nexon, which also publishes Mabinogi, MapleStory, and Vindictus.
Atlantica Online Gameplay Screenshot

Source:
Flight of the Valkyrie

New mercenary coming to Atlantica Online in June 29 update

Atlantica Online, the real-time strategy MMO from Nexon, is bringing players the highly anticipated new mercenary, the Valkyrie, coming in a content update for the month of June.

The deadly and versatile Morrighan is a female Valkyrie defended by the heavens. She wields a godly sword and shield that deals devastating damage to foes while sealing her enemies' physical attacks. The Valkyrie also uses heavenly power granted to her by the gods to imbue her sword with holy energy, increasing allies' attack speeds, which provides players with a keen competitive edge in battle.

Brand new interface changes will also be featured in this month's update, including an item history system which will allow players to see everything about their gear, from when it was created to everyone who owned it.

Great new game enhancing features have been added to shake up core game play. Colosseum League has been completely revamped, giving exceptionally skilled lower level players a chance to attain glory against Atlantica veterans. Even players who want to take a quick break can now gain experience just by sitting down.

To celebrate the summer, Atlantica Online will be hosting a massive in-game festival. This includes a Fourth of July celebration featuring mercenary and weapon giveaways, new event dungeons, fireworks and some limited edition patriotic items. Tons of exciting surprises, gifts and even in-game feasts await old and new players this summer.

To learn more about Atlantica Online and to download and play for free, visit http://atlantica.nexon.net/.
Next Article
Forge is an unusual beast. When you have a game that steals gameplay elements from both the FPS and the MMORPG, MOBA is the result.
by Hhean
Starting today through January 8th, 2019 (UTC), the entire Webzen.com portal will be celebrating the holiday season with all players.
by Ragachak
Recently revealed by United Games, a new kind of online-focused action game has just been announced called "Triad Wars", which is an...
by Mikedot