Atlantica Online Provides Diabolica Update Information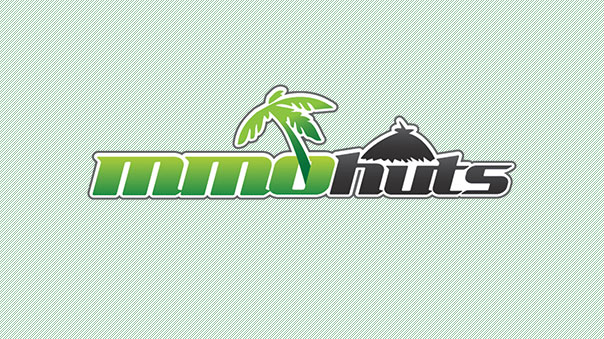 Nexon has released new information about last week's Diabolica update to Atlantica Online.  The update features a redesigned Training Center, level 120 upgrade quest improvements, and PvP updates.
The training center allows players to learn how to use their combat skills.  If players can clear 10 stages of monsters, they will be rewarded with a supply box containing rare, high level necklaces.  To unlock the training center, Guild Masters or Officers must spend 5,000 guild points.  Once unlocked, players have access to it for an hour.  The cooldown on unlocking it is 20 hours.
Fewer items are now required for the level 120 upgrade quest, making it far easier to complete.  The time limits required have also been increased.  There have been several balances for PvP made to the game as well, to try and maintain a level playing field.
Nexon also publishes Mabinogi and Vindictus.
Atlantica Online "Diabolica" Gameplay Screenshot

Source:
A Diabolical Update

Nexon America's Atlantica Online Introduces new Training Center in Diabolica Update

Atlantica Online's Elements of war – Diabolica update introduced a completely redesigned Training Center, level 120 upgrade quest improvements and PvP updates last week.

With a redesigned Training Center, players have been able to train and brush up on combat skills. The Training Center consists of 10 stages, in which monsters will spawn automatically for players to defeat. As each stage is cleared of all the monsters, players will be rewarded with Training Supply Boxes that give players a chance at obtaining rare, high-level necklaces. Main character necklaces may either have a Lv. 115 or Lv. 135 requirement. In order to access the Training Center, Guild Masters or Chief Officers must use 5,000 Guild Points. Once inside, guild members will have access to the Training Center and its new features for an hour, being accessible again after a 20 hour cool down period.

In addition, the level 120 upgrade quest has been modified to be easier to complete. Those who found it impossible to battle through will now find that fewer items are needed to complete the quest and time limits have been increased.

Fans of PvP in Atlantica Online can also jump into battle against each other and see what changes have been made. Nike's Spellbook has been modified so that an effect such as Awakening, Purifying, Mana Piercing and others will be randomly activated. . Other class specific magic effects have also been modified. Magic effects such as Lady Knight's Light Slash, Minstrel's Salvation and Instrument Main's Requiem effects have all been modified as well.

For more information about the new Elements of War – Diabolica update and to train at the redesigned Training Center, visit: http://atlanticaonline.nexon.net.
Next Article
Epic Seven has released its first update from its "Roadmap for Change," a series of upcoming changes revealed during its Birthday Co...
by MissyS
Jagex has announced the Facebook launch of Carnage Racing, their new racing game announced last month.
by MissyS