Ashes of Creation Releases Massive Summer Update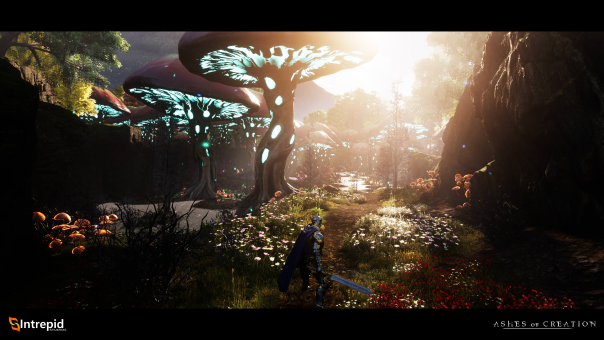 Intrepid Studios has a massive update for Ashes of Creation for the summer, and while the full update can be found in the link below, we'll go over some of the finer points here. The last call for Alpha One Pre-Order sales has begun, and they currently have over 8500 participants for the Alpha One testing phases. Alpha One will be split into two testing phases, and they hope to keep the number of people below 10,000 testers by closing off the sales. Phase One will be accessible next month and will focus on the action side of combat, with Open World Battlegrounds, Castle Siege, and City Defense modes. This will test the actual mechanics of the game and will be detailing this on their next stream (August 17th, 2 pm PDT on their Twitch) and their Pax West Panel (Sat 9/01, 10:30 – 11:30 am at Wyvern Theatre). Phase Two will be accessible in the 2nd Quarter of 2019 and features the Hybrid Combat testing phase, and players will be able to customize their class skill tree. In addition, the following things will be tested:
Progression to Level 20
4 Playable races
Character Customization Suite
8 base archetypes
Portions of our housing systems
Portions of our crafting/Artisan systems
Node Progression to Stage 4
120sqkm of world map
Questing and Society/Guild System
The last day to purchase this Alpha One package will end on August 15th, 2018, and the new cosmetics for August will be updated on the same day.
Next Article
What's important to know for Lineage 2 fans for the months of November and December?
by Ragachak
Great news for fans of Worlds Adrift fans! The first phase (of three total) has released for the Island Creator world building tool is live.
by Ragachak
Evolve has been one of the most hyped games of 2015. Developed by Turtle Rock Studios and published by 2K, Evolve is a first person shooter al...
by Abubakr