Asda 2 Releases New High Level Update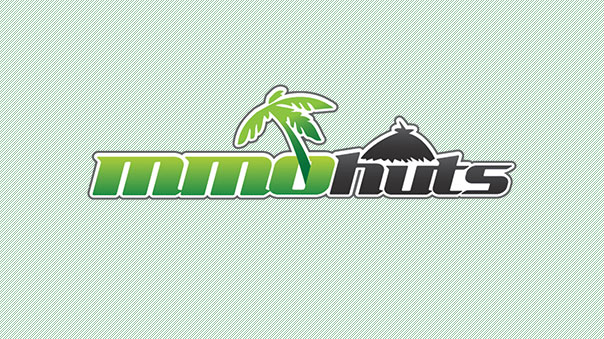 Leading online game publisher, GamesCampus.com  announced today a major content update to its popular fantasy anime-style MMORPG, Asda 2. Best known for its hard-core PVP action and customization possibilities, the latest update promises an action-packed gameplay experience with an increased level cap, new maps, new monsters, new quests and exciting events.
The vast and mystical world of Asda 2 gets even bigger with the release of a major content update available now. The update introduces a new continent with three expansive new maps, including the jungles of Fantangle and Wind Canyon, and the elite map Astarica. Players should be well-prepared to explore these new areas as the update also raises the level cap from 80 to 85!
This update will take adventurers to the tower of Sky Islands in Neptillian Node, where they will embark on a journey through the hidden continent of Aerius, full of many mysteries, curses, and conspiracies. New monsters will make their debut when players uncover new tribes, including the legendary evil tribe, the Horu. Players will take on this evil tribe, and summon their king Pugnus to defeat him in Astarica.
The new update gives way to new items, including equipment and sowels up to level 85. With over 70 new quests, including new repeatable quests for all three zones, players will have plenty of help along their way up to the cap. New titles for killing various monsters have also been added, including the three map boss titles Wild, Canyon, and Thunder.
The previously beta-tested Guild Wave system will be brought back for a second test run before going live. Players can also check out the new Gacha system by purchasing coins from the item mall to pull random costumes, upgrade items, pets, and other premium items from the Gacha Machine!
To celebrate the update, Asda2 is kicking off a variety of exciting events for players. Players can enjoy hunting down the special Rainbow Pickle monster for a costume, pet, or transformation potion, and the Lucky Coin Raffle will give players a chance to win premium cash by collecting gold coins from monster drops! Players can also collect shamrocks and turn them in to earn 2x drop rate for one hour plus a chance to receive individual prizes. And lastly, the update will feature special attendance items for players who collect their daily attendance tokens. As always, the tokens can also be redeemed for items in the event shop!
Next Article
This year, I had a very unique meeting opportunity at PAX West. . . a meeting I couldn't pass up.
by MissyS
Echo of Soul has added a host of new content with its new Wrath of the Goddess expansion.
by MissyS