Armies of Colhen march in Vindictus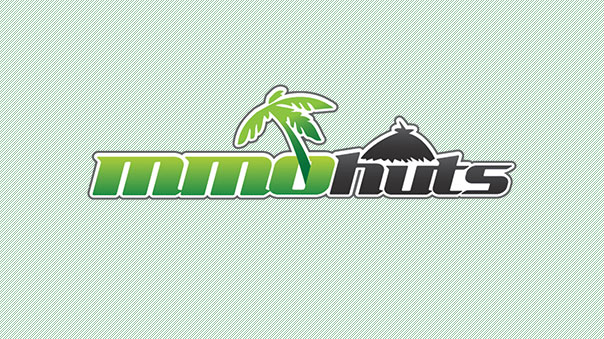 Vindictus has launched its latest update, The Armies of Colhen.
The update introduces a new 24-person raid, featuring three bosses: the Ravenous Queen, Stribog, and Elchulus. With a minimum of 16 players, groups can venture into these encounters which utilize environments, defensive structures, and strategies. The encounters can be found on the Battle Quest board above level 20.
The update has also introduced Black Dragon face and body tattoos for all characters, and new Inner Armor for Evie and Fiona.
Vindictus: The Armies of Colhen Screenshots
Source:
"Vindictus" Gets Giant Raid Boss Update: The Armies of Colhen

Nexon America increases raid size to 24 with latest content update

Players looking for new challenges are in for a treat with The Armies of Colhen, the latest content update for "Vindictus." In Nexon America's award-winning physics-based action MMORPG, players can now band together in a 24 person raid for the largest raid encounters to date. Three terrifying new bosses await the bravest of Mercenaries: the Ravenous Queen and her brood of giant spiders, Stribog the vicious polar bear, and Elchulus, one pissed-off red dragon.

Each of the three new raid encounters require a minimum of 16 players, but wise leaders will form a full consort of 24 mercenaries in order to ensure the greatest chance for success. These new bosses are far from pushovers – players must demonstrate strength, skill, speed, coordination and ingenuity on the battlefield. In the Elchulus encounter for example, players must learn to harness the environment to their advantage. Building defensive structures, extinguishing the dragon's lingering flames with enchanted water, and manning massive ballistae to strike the dragon down from the sky will all be necessary for victory.

Mercenaries who wish to reap the ultimate treasures from the new raid bosses can access the encounters via the Battle Quest board at the docks, which are available to players starting at level 20 and above.

Additionally, all characters can purchase Black Dragon face and body Tattoos from the Supply Depot, and striking new Inner Armor is available for Evie and Fiona.

For more details and to learn more about the latest events in "Vindictus" visit: www.vindictus.com.
Next Article
Preview the fiery doom of Mount Hotenow, Neverwinter's newest zone.
by MissyS
A flurry of News of Substantial Significance has emerged from the front lines of the Clockwork Empire, foremost being that Her Majesty's ...
by MissyS