Juggernaut introduces new companions and more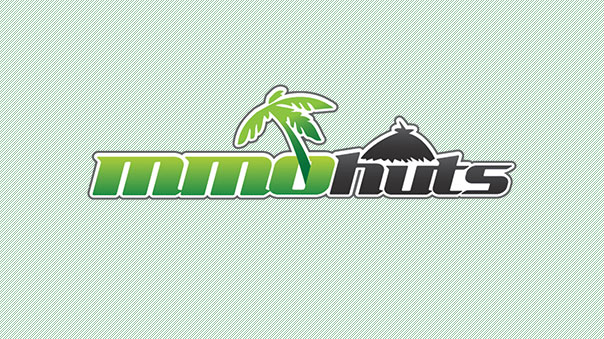 Mail.Ru has released a new update for its browser game Juggernaut.
The update introduces new female companions, including Ariana, the Amazon, whose assistance must be earned through a questline. Clans can now battle each other (or NPCs) for control of mines, where they gain hourly supplies for a week if victorious. The Maritime Front also gets a new feature, where the front status informs players about the ongoing battle and new bonuses prevent unfair mismatches.
The update also introduces premium accounts, where players can ( after level 8 ) gain bonus inventory space, choose where to revive, increased stats, and a passive skill which grants them special loot.
Mail.Ru also publishes RiotZone.
Juggernaut: Amazon Artwork

Source:
Female support for mighty warriors

New content update in Juggernaut features companions, new PvP modes and premium accounts

Hamburg, March 23rd 2012. Leading publisher Mail.Ru Games announces today the launch of a new content update for their successful Dark Fantasy browser game Juggernaut. New in-game features like female companions, capturing mines as new resources for clans and new bonuses as means of balancing on the PvP battleground Maritime Front enhance the world of Haradan. Additionally players now have the opportunity to profit from premium accounts with several convenient extras.

Walk on the wild side with Ariana, the Amazon

With the new content update, players get support in battle: Several female companions assist Haradan's warriors in their fights. The first one is Ariana, the Amazon – a woman as deadly as she is beautiful. In order to gain her trust and friendship, players undergo a gripping questline and prove their worth. Companions gain, likewise player characters, experience points which apply for skills like healing. Special armaments affect stats and attacks for Ariana and her kind.

New recourses for clans

Expanding clan buildings costs a lot of wood, stone and other resources. How great would it be to have access to larger quantities of them. From now on clans battle each other for the supremacy over a mine – and if there is no matching clan online, NPC fill up the opposing team. Victors gain hourly supplies for one week.

The popular battleground Maritime Front receives a new feature: the front status which offers information the battle going on. Special bonuses prevent unfair mismatches, for instance if one faction has fewer players than the other. In this case the inferior side gains additional health and strength while the stronger one takes in more gold.

More convenience with premium accounts

From today on Mail.Ru Games offers optional premium accounts. Starting with level eight, players gain access to comfort features like more inventory space, revival at a location of their choice and increased stats. Furthermore, premium account holders obtain special loot from beaten enemies via the new passive skill "Archaeologist".
Next Article
Serellan is very excited to let our community get an early look at the game, before it is released on Steam Early Access.
by DizzyPW
Pockie Ninja is preparing to celebrate its first year anniversary with a series of events for its players.
by MissyS
The exciting mobile game from Hothead Games, Hero Hunters is announcing a new, major update.
by Ragachak