C9 announces PvP Championship Tournament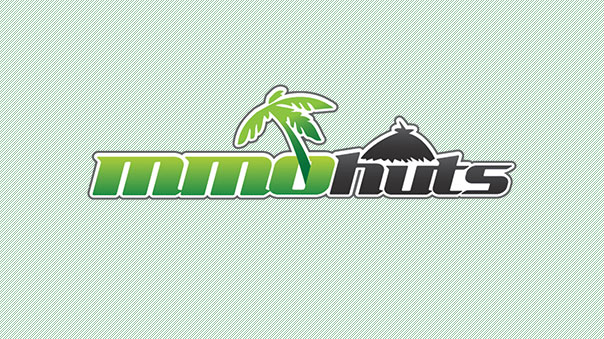 Webzen has announced their first PvP tournament for Continent of the Ninth Seal (C9).
The tournament, called the "2012 C9 Championship Tournament," is scheduled to be held before the official game launch in May, and will require registration and mission completion. The tournament will reward benefits and other perks for future tests.
C9 will begin open beta in April, starting on April 15 and running until May 6 (with media getting a few days head start). The open beta will introduce new PvP and PvE content from the earlier VIP tests. The game intends to launch this summer.
Global C9 Monster Hunt Trailer:

Source:
 [WEBZEN] 2012 'C9' PvP Championship Tournament Announced with Beta Test

WEBZEN Inc. (WWW.WEBZEN.COM), the Next Generation of Free-to-Play Online Games, announced their first PvP Championship Tournament for the Action RPG 'C9' (Continent of the Ninth Seal) to be held prior to the official global launch.

Last February, the first global VIP test for C9 had finished, and to take the next step, WEBZEN is preparing to receive registrations for the '2012 C9 Championship Tournament' held this coming May. Users who wish to compete must enter through the registration page and accomplish a mission to participate. Those who join the tournament will receive various and unique benefits in future tests.

In preparation for the tournament, C9 will open the beta test that starts in April. At first, WEBZEN will prepare a media focused beta test exclusively for media that starts on April 12th. Afterwards, from the 15th, users will be able to join the beta test that continues until May 6th to complete the missions for the tournament participation in May. Also, more contents for both PvE and PvP that were not revealed in the first VIP test will be revealed during this beta test.

Jihun Lee, Head of Global Publishing, said, "The localization for global c9 is underway, covering both official and non-official feedback as much as possible to meet the users' needs." Also he said, "We will focus on the localization and development to launch the official service this summer."

Meanwhile, WEBZEN participated in GDC 2012 held at San Francisco from March 7th to the 9th with C9 and ARCTIC COMBAT which received positive responses from visitors and various game media.

More information about the Action RPG 'C9' can be found at the official Facebook community (http://www.facebook.com/C9Webzen) and website (http://c9.webzen.com).
Next Article
PlanetSide 2's Game Update 13 (GU13) is now live, and Sony Online Entertainment has exciting new updates that are sure to fire up battle-...
by MissyS
Do you like goblins that try to kill you to the sounds of a polyrhythmic, disturbing music track while you run through a flying bacon citadel?
by Tagspeech
The world of Tekken has taken on the mobile platform with Tekken Card Tournament, a card-collecting, deck based "fighting" game.
by Ojogo