Archlord 2: Latest Expansion + New Server Available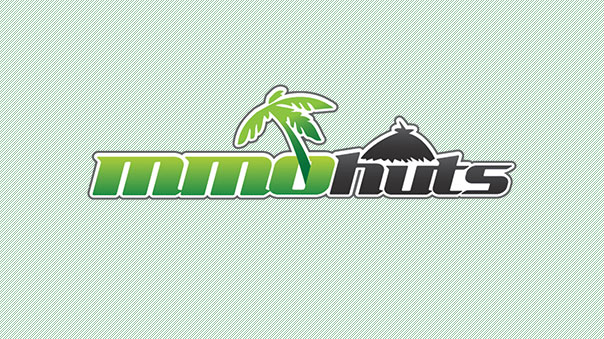 WEBZEN, a global developer and publisher of free-to-play games, is delighted to announce that the PvP-focused MMORPG Archlord 2 released its second expansion Eternal Strife and a new server today.
Eternal Strife introduces two new races, joining the ranks of the game's factions. The Dragonscion join the Humans to support the Azuni's cause, whereas the Moonelves rally under the banners of the Crunn. Specialized in magic, these new races offer unique starting zones, new archetypes and weapons, thus extending the range of choices for the Archlord 2 players.
Making up for their lack of stamina with clever engineering, Dragonscion are equipped with a long-range magical Pistol, making them a serious threat on any battlefield. Moonelves are not to be taken lightly either, as they are fond of their signature weapon, the Orb, which delivers devastating blows to their enemies. Following the introduction of these newcomers, players can explore the two new starting zones, revealing a side of Chantra drastically different from any of the previous territories. Dragonscion will start their adventure on the Island of Rest, populated with majestic towers and luxuriant forests, whereas the enchanting and mysterious Moonlight Tareh Forest will be the setting for the Moonelves' first steps in Chantra.
With Eternal Strife, WEBZEN also opens a new European server, allowing newcomers to discover the world of Archlord 2 and existing players to start afresh if they wish to try out one of the new races.
To celebrate the winter season, the capital cities of Chantra will be decorated with a festive look and carols will play in town to spread the Christmas spirit to their inhabitants. Furthermore, a Christmas event is taking place until the 13th January, in which players pick up a quest from the event NPC in town and collect candy canes from defeated monsters in order to win a Christmas Costume for their characters.
For the players wanting to try out the Dragonscion or the Moonelves, a special event is now taking place, offering amazing rewards to whoever manages to become the first Archlord with a character of these races. Better start leveling now!
To add to the events bonanza, multiple server bonus are applied. Starting today, character experience, weapon mastery, item and gold drop rates as well as fame point acquisition will be increased until the 28th December.
Players with a WEBZEN account can download the game on the official website: http://archlord2.webzen.com/Download

Next Article
ChangYou has announced their first person arena shooter Renaissance Heroes will be released on February 19, 2013 in North America and Europe.
by MissyS
After a long period of deliberation, Edge Case Games is disappointed to announce the studio is to move away from Fractured Space.
by Ragachak
Joymax has launched the first summer update for Digimon Masters Online.
by MissyS