ArcheAge 5.0 – Relics of Hiram Launches in October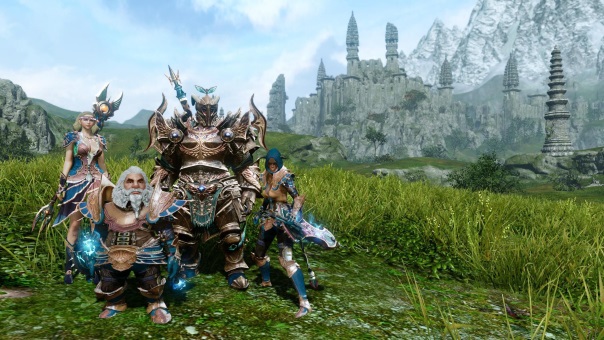 The next expansion for ArcheAge, 5.0 "Relics of Hiram" is confirmed to be released on October 24th, 2018. This is a massive expansion, adding lots of new enemies to battle, new locations, and an all-new Malediction skillset. Relics of Hiram will bring players to the Western Hiram Mountains zone, where they can increase their Ancestral level, conquer new challenges, and of course, acquire new gear. The new Malediction skillset is the 11th to be added to the game and adds 45 new class combinations to the game. Malediction users wield dark magic to exploit the weaknesses of their foes while also empowering themselves.
A new tier of Hiram gear awaits players to awaken it. By completing daily quests in the Western Hiram Mountains, players can earn fantastic new Hiram Guardian Gear. The expansion brings even more features and improvements for ArcheAge, including an increase to the Ancestral level cap, enhanced house customizations, new achievements, and more. ArcheAge's Executive Producer Merv "Khrolan" Lee Kwai outlines many of the upcoming events that are leading up to 5.0 in their latest Producer's Letter. This includes the server evolutions as well as what players can expect in the expansion itself.
Trion Worlds will be offering a free Twitch Drop for those who watch the October 19th Twitch livestream at 1:30 pm PST. Those who tune in will receive the Dark Shaman's Raiment, and full details can be found at this link.
NEXON Co., a worldwide leader in free-to-play online games, today announced it has entered into an agreement with Envision Entertainment GmbH ...
by Mikedot
Hi-Rez Studios has announced the closed beta dates for its upcoming MOBA, SMITE.
by MissyS
Dynamite Studios, the team behind Fractured MMO, has announced that all levels of backers will be able to join the alpha test.
by MissyS