Legend: Rising Empire from NetEase Launches in October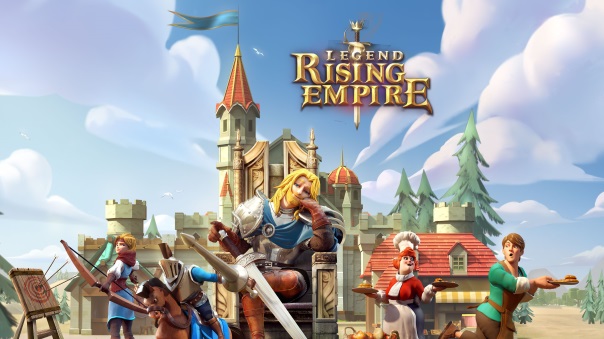 NetEase announced today that their simulation/strategy title, Legend: Rising Empire hits Europe, North America, and Oceania in October. Arriving on both the App Store and Google Play on October 24th, 2018, the medieval-themed mobile title will combine strategy and city-building, where players act as feudal lords, with the ambition to ultimately conquer the land of Favilla. Though you start with nothing but a small village, with resource gathering and cunning, a mighty empire can form. Legend: Rising Empire can also be pre-registered on Google Play at the link below.
Features of Legend: Rising Empire:
Build a Mighty Empire 

– Expand the reach of your fledgling empire by constructing new buildings and capabilities in your town. With over 40 buildings types available, there are plenty of options for your ambitious expansion. However, be sure to use your resources wisely and ensure your growing settlement isn't left unguarded to pillaging from other players. Balance investment in economy and military in order to herald in a golden age for your civilization.
Conquer the Strongest Enemy

 – It takes more than building to create an empire, it also takes military prowess and dominance. Take control of over eight types of military units in a strategic conflict with neighboring players where one tactical error could change your empire's fate permanently. Whether you're protecting your archers and catapults from enemy knights or deploying thieves to infiltrate the enemy, you must effectively manage the troops in order to maximize their effectiveness in combat.
Forge Global Alliances

 – You don't have to face the world alone thanks to the clever alliance system which allows players across the world to compete and work together in the same server. This means you can forge alliances with players all over the world in this persistent global battleground. Allies can not only battle alongside you, but also be an indispensable trade partner that shares crucial resources vital to developing and strengthening a young empire.
Next Article
RODE (Rise of Dragonian Era) has announced a series of events that run until May 9.
by MissyS
Dragon Nest turns one year old today, and to celebrate, Nexon has released some exciting details about current and upcoming events.
by MissyS
Digital Extremes has announced the launch of Warframe: Mask of the Revenant today on PlayStation 4 and Xbox One.
by MissyS