New expansion announced for Uncharted Waters Online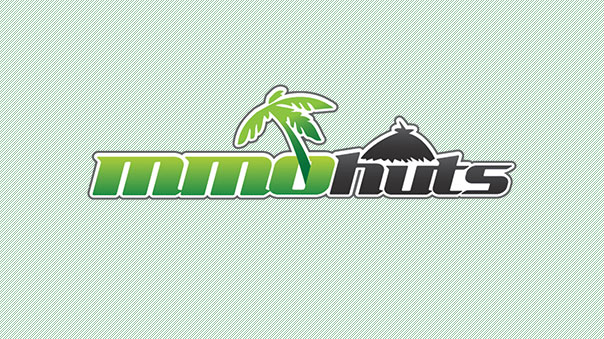 Netmarble announced an expansion for Uncharted Waters Online, allowing players additional ship building choices.  Players can choose materials for various parts of their ship, which further determines the ship's capabilities and durability.
Players will also attain "Steering Proficiency" with their new ships, giving them more control while sailing, and opening up more options for customization.  The update also promises to expand the chat system, so players may talk globally.
Netmarble also publishes Mini Fighter Online.
Uncharted Waters Online Gameplay Screenshot

Source:
Man the Starboard! Uncharted Waters Online Is Experiencing A Sailing Revolution with the Release of A New Shipbuilding System

With New Ways to Improve Your Ship and Sailing, Players Have More Options to Become a Nautical Superpower

This Release's Tags
Action RPG, CJ Internet, MMO, MMOG, MMORPG, Mac, Massively multiplayer online role-playing games, Online Games, Online Multiplayer, Online RPG, PC, PC gaming, action, freemium, online gaming

Seoul, South Korea – August 31, 2011

CJ E&M announced today an expansion of ship building choices in the seafaring MMO Uncharted Waters Online, along with additional updates. In the nautical adventure, a stealthy and fast ship is a vital asset, but the previous shipbuilding options were limited and prevented customization. With the additional features to shipbuilding, players will be able to upgrade and customize their vessel to get the upper hand against other voyagers.

Players can choose the materials for the hull, sails and gunport to build their own unique ships. How you combine the materials and equipment will decide how durable and capable your ships are and contribute to success or failure for the expedition. Not only are players offered more options, as they become familiar with their ship they can attain 'Steering Proficiency,' which gives players more control while sailing and additional shipbuilding options. With all upgrades and customization, ships will attain higher resistance to the rough weather. If a player receives a 'Wave resistance' higher than 11, their ship will have the power to pass through a storm or blizzard, flying past opponents to victory!

Check the website for details on the Shipbuilding System: http://global.netmarble.com/uwo/guide/customShipbuilding.asp?mCode=4

These new changes will also update Premium Ticket. Premium Ticket consists of the most needed items of Uncharted Waters Online, and among them, one item is randomly given to the players to assist with gameplay. To celebrate the new shipbuilding update, the new Premium Ticket will consist of the items related to the new custom shipbuilding, such as 'Emergency Shipbuilding', 'Special Shipbuilding Improvement Permit', and 'Special Shipbuilding Dismantlement Techniques'.
Additionally, CJ E&M is providing players with new ways to communicate and explore uncharted territory. Currently the chatting system limits communication to players within a certain distance. But with this update, the chatting system is open to the world, so players now can talk to others located anywhere in the Uncharted Waters Online!

These new updates provide continued ways for players to explore Uncharted Waters.

To start playing Uncharted Waters, visit the homepage: http://global.netmarble.com/uwo/
Next Article
Today's brand new update brings fans back into the trackless void of enemy space, first introduced in last year's "Into the Void" upda...
by MissyS
The gameplay is what will really set it apart, though. Pricing aside, this game is fast-paced, intense, and gravity-defying action.
by Ragachak
Jagex is pleased to announce that the upcoming online multiplayer action game, Block N Load, is now available to pre-order. Those who do pre-o...
by Mikedot