Mythos Reveals "The Fog Island Of Horror"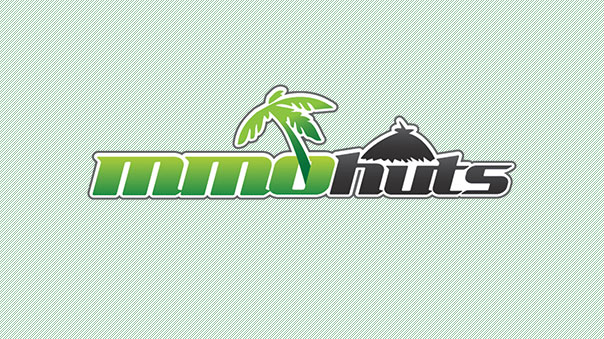 Frogster has released details for Region 4 of Mythos — The Fog Island of Horror.  Several new areas are available to be explored on this zombie-filled island, including two castles of opposing forces.  There are now 23 new dungeons to adventure in as well.
The level cap has also been increased to 55, and many changes in the skill system are being implemented. A tower defense style minigame called Aura Crystal Defense has also been implemented, promising various rewards the farther the player's group gets in protecting the crystal.
Frogster also publishes Runes of Magic.
Mythos Gameplay Screenshot

Source:
The Foggy Horror Show

Pulling Back the Curtain on Region 4

It's time to sharpen those axes and cock those rifles, for there's monsters to be slain in the latest region to be added to MYTHOS; the Fog Island of Horror. As the name suggests, there's plenty of fog and just a little bit of horror to be found in this mysterious new area, so be sure that you're prepared before entering the fray. Adventurers can look forward to a slew of new dungeons and additional features including some novel twists to PvE.

Region 4 – The Fog Island of Horror
As if an island isn't treacherous enough, what with all those cliffs to fall off, without having to deal with lots of fog to make matters worse and those falls all the more likely.  But that's exactly what players will be dealing with when they set foot on the island.  That wasn't quite horrifying enough though, especially for an island that's named as such, so not only is the island foggy, and full of horror, and lots of cliffs, but it's also ruled by zombies.  Yes, you heard right, zombies. This is unlikely to become a family favourite holiday destination, but for the warriors of Uld, it should tick all the necessary boxes.

The castles of two opposing queens, Vyle and Neperta, can also be found on the island, perfect for some sightseeing in between the carnage, and the evil sovereign, Nerghaal, has sent in his army to subjugate the underworld and ensure there's enough of the aforementioned carnage to go around.  The underworld ain't too happy though, so in-between the hack and slash fun please make sure to kill off Nerghall and free them from the dreadful conqueror once and for all.

There are also 23 brand-new dungeons waiting to be explored. Players will be rewarded for their valour with powerful new item sets, plenty of achievements and a level cap increase to 55. Numerous changes in the skill system will also assist them during their campaign against Nerghaal. For instance, the cooldown times of certain skills have been significantly reduced, and effects and damage values have been adjusted. There has been a massive overhaul of the crafting system as well. So from now on, Humans, Gremlins, Satyrs and Cyclopes will be able to put their best face forward – even if it is covered in blood.

The Aura Crystal is Your Friend…
Those who have had their fill of the dark ruler don't need to sit around twiddling their thumbs. Instead, they can try their hand at the Aura Crystal Defence with up to five other fellow players. During this challenge, adventurers have to keep large waves of monsters from reaching the Aura Crystal. The principle is pretty simple: the more opponents that reach the crystal, the more damage it will receive – until it eventually bursts. If the players manage to protect the crystal for long enough, however, they will be able to get their hands on some rich rewards at the end of the challenge. So raise your swords, get set, go!
Next Article
Starting today at 9 am PDT, for the very first time, the LawBreakers PC beta is open to all gamers via Steam.
by MissyS
The latest update for SMITE adds an incredible 18 new skins, but most importantly, it adds crossplay.
by Ragachak
Reto-Moto has released a new update for Heroes & Generals with a rewritten and optimized server-side hit-detection system, as well as the ...
by Mikedot