Allods Online planning changes based on regional feedback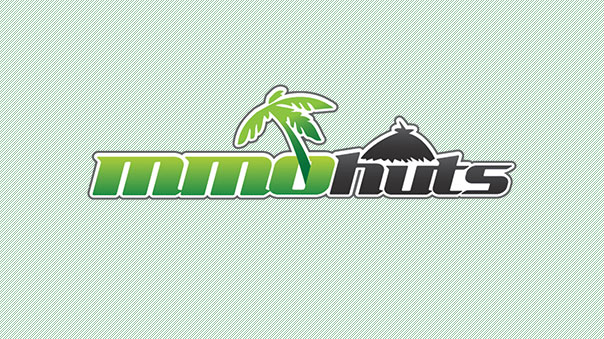 Allods Online gets a lot of feedback from its fans, and as a result of some heated feedback from its North American and European players, will be patching in some specific new changes.
The changes include a revamp of the Astral, to make it easier to find Astral Isles, reduce the difficulty of Demons, and increase the number of Astral drops.  Two popular items, the Rough Dragon Hide Backpack and the Small Deposit Box, will be made tradable. Two new daily quests will offer an Incense blessing and an XP Scroll, and the expiration time on shop items will be lengthened to 30 days.
Allods Online Gameplay Screenshot

The Original Press Release:
Allods Online: Update to Patch 1.1.0

SUNNYVALE, Calif-August 25, 2010– ""What are the changes you would like to see in Allods Online?" This is not the name of a forum thread, but instead the opening line to a conversation that Associate Producer Darren Allarde engages in with avid Allods players.

Allarde has contacted more than 50 players, gathering their feedback and taking stock.  From a die-hard fan in Colorado to a guild leader in Brooklyn, Allarde has been getting in the trenches and seeing things from the players' perspective.

"Over the last several weeks the team has surveyed a large part of our player population to better understand the major concerns with Patch 1.1.0. While this patch may have brought many new features and improvements to Allods Online, there were a lot of core changes that did not resonate well with a large part of the Allods Online community," says Allarde.

In addition to the phone calls to players, and Ventrilo chats with guilds, the Allods team has also been running a survey to gather more quantitative data.  With this information on hand, Gala-Net, Gala Networks Europe, and Astrum Nival worked together to address the concerns of the North American and European player base.

In that light, we are incredibly happy to announce the following major updates coming to Patch 1.1.0:

The Astral is being revamped! Astral isles will be much easier to find, astral Demons will not be as difficult, and the quantity of Astral drops will increase.
More tradable items! The Rough Dragon Hide Backpack and Small Deposit Box will now be tradable.
More daily quests! A new daily quest will allow players to receive the Incense blessing and another daily quest will give players an opportunity to earn an XP Scroll (Scroll of Knowledge).
Extended item lifespan! The expiration date on items acquired from the Item Shop will be increased to 30 days.

These changes are region specific, and are only affecting the North American and European servers.  We want this to serve as a testament to the fact that all of the teams have been working very hard to make the necessary changes and improvements to the gPotato versions of Allods Online.

Not only have we updated Patch 1.1.0, but the team is also simultaneously working on the next major patch due early this fall.

Allods Online is a game with an extensive product road map built to give players a timeless and enjoyable experience in the Allods Online universe.  We thank all of our fans for their support as we continue to work towards making Allods Online the best MMO experience.

To see full news post on this topic, please go to http://allods.gpotato.com/news/2010/08/25/major-updates-to-patch-1-1/.

Allods Official Website: http://allods.gpotato.com

Allods Facebook: www.facebook.com/allodsonline

Allods Twitter: www.twitter.com/allodsgame
Next Article
March brings with it the start of testing for Ecol Tactics Online.
by MissyS
NCSoft is proud to release a new end-game focused update for action martial arts MMORPG, Blade & Soul!
by DizzyPW
Goliath: Summertime Gnarkness is now available for free to everyone who already owns Goliath.
by MissyS