The Bible Online announced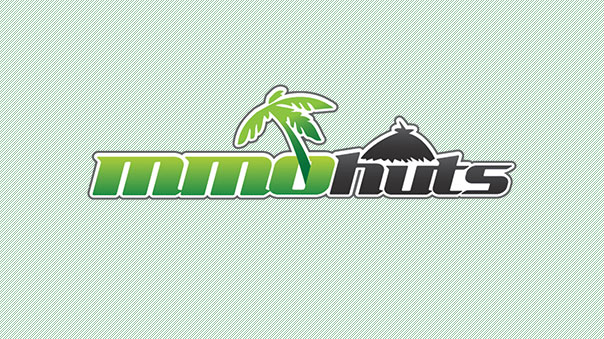 A new MMORTS has been announced from European publisher FiAA: The Bible Online.
Similar to Evony, Lords Online, and other RTS titles, FIAA will be free to play in a browser, and use a similar strategy of village building, resource management, and both diplomacy and warfare. However, the game will use Biblical quotes and references to take players through the story of Genesis and, in later game expansions, other chapters of the Bible.
The beta for The Bible Online is set to begin September 6th.
The Bible Online Gameplay Screenshot

The Original Press Release:
FIAA GmbH announces the first chapter of their online game The Bible Online.

The world's first Bible based browser game will be accessible at www.thebible-onlinegame.com. The Beta starts on September 6th!

Siegburg, Germany – 25. August 2010

The Heroes is the first in a series of upcoming chapters. It is based on the first book of the bible, the Genesis. Players slip into the role of Abraham and his descendants and have the opportunity to reenact and witness the incidents of their times.

The Bible Online: Chapter 1 – The Heroes is a massively multiplayer online strategy game. As the leader of their tribe, players have to construct their villages, manage recources and the budget. They will have to decide between diplomacy and warfare. However, players do not stay in one place. They will go on a quest to go to the Promised Land. Leading Abram's tribe from Ur to Haran and finally to Canaan, players and their heroes will face many challenges before reaching their goal.

The game also offers role playing elements. The birth right system introduces Abraham's successors Isaac and Jacob. Side quests allow users to experience less known stories of the Genesis.

Dr. Alan Kim, president of FiAA GmbH says, "The Bible Online is developed for players of all ages to easily get closer to the Bible, while enjoying the game. The Beta is planned for the 6th of September. We plan to service the game in most of the European languages by the end of the year. We will also develop following chapters to cover all the stories of the Bible."

Key features of The Bible Online: Chapter 1 – "The Heroes"
– Browser game (MMORTS + RPG) – no installation required
– Environment and quests according to the stories of the Genesis
– Integrated chat system
– Birth Right system: Abraham  Isaac  Jacob
– Graphics are made according to the historical investigation of the times of Abraham
– Compatible with all current browsers
Next Article
When I discovered LitRPG, I found myself in something akin to heaven.
by NWOrpheus
Edge Case Games today marked the six-month anniversary of Fractured Space by launching two new ships and 11 new crew members.
by DizzyPW
Eforb announces that the Lifetime Premium Package offer for their MMORPG The Skies ends on the 16th of May.
by Mikedot