Allods Online Announces Game of Gods Expansion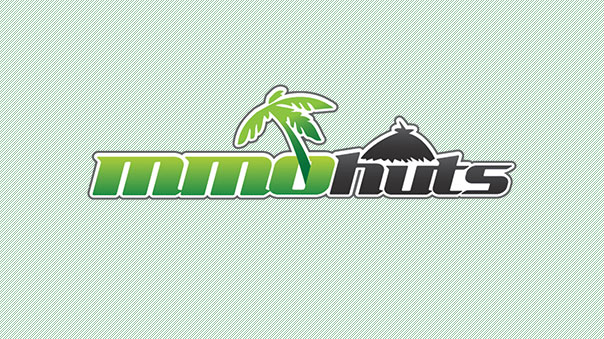 Allods Online is set to release its new expansion, Game of Gods, this February.  Over 100 new quests and a new raid will be part of the content.  Additionally, a new class — the Bard — will offer players a whole new set of skills to utilize.
A new "Great Rank" has been added that will offer players great prestige for completing.  There will also be new PvP battlegrounds, faster ship combat, and an increased level cap to go with these changes.  Allods Online is also introducing an opt-in social system that allows you to show off your accomplishments automatically.
Allods Online is published by gPotato, which also publishes AIKA Online and Rappelz.
Allods Online Gameplay Screenshot

Source:
Allods Online Storms into a New Era This February

Game of Gods Brings a Full Year's Worth of Content in One Release

Sunnyvale, Calif. – January 19, 2012 Forget chapters: Allods Online will crack open a whole new book with the release of "Game of Gods" this February. This radical jump forward in the game's development will bring over a year's worth of new content to both North American and European players. Already one of the most expansive and comprehensive MMORPGs, Allods Online: Game of Gods brings even more game modes, content, and features for both new and veteran players.

Dive deep into the machinations of the gods with over 100 new quests and a challenging raid stocked with 10 monstrous bosses that will test the limits of even the most skilled player. Stun your enemies with a slew of skills unique to the all-new bard class, claim great prestige and powers by achieving Great Rank, and face off in teams of 12 in the new PvP battlegrounds.

Sneak a peek at the new content with a never-before-seen teaser trailer and gameplay video or dig into the details on the dedicated Allods Online: Game of Gods website! This huge expansion's main features include:

· New Quests: Meet the gods of Sarnaut and unravel the mysteries of this strange universe's creation and destruction in a series of over 100 story-driven quests.

· New Raid: Challenge 10 powerful bosses in an epic raid designed for the most skilled players.

· New Bard Archetype: Master new skills and a new play style with the completely new bard class.

· Great Rank: Win ultimate renown by completing an epic quest series to gain an extra skill point, customization slot, and more to make an even stronger character.

· Bigger Battlegrounds: Team up to defeat opposing players in the new 12v12 PvP Battlegrounds.

· Expanded Astral: Brave the lethal fourth layer of Astral Space with its 13 all new astral allods.

· Faster Ship Combat: Spin the ship and fire the cannons faster than ever with newly revamped physics for astral ship battles.

· Increased Level Cap: Achieve new heights of power as the level cap expands from 47 to 51.

· Share with Friends: Record all your victories with an automatic, opt-in social network system.

Soon everyone in Sarnaut will be drawn into the action as the war for the shattered world intensifies, and the Game of Gods has only just begun! Get a head start on the action and keep an eye on all future events and details at the official Allods sites for North America and Europe.
Next Article
King of Kings 3 has released its latest update, Divine Rebirth.
by MissyS
Nival, an independent game developer renowned for its strategy titles, has today released its cross-platform Tower Defense game Prime World: D...
by Mikedot