Fairy Story Online begins Open Beta July 3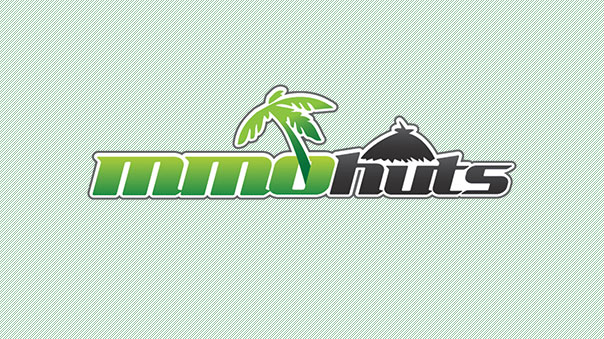 A new fantasy MMORPG, Fairy Story Online, will be entering open beta this Saturday, July 3rd.
Eight events are promised for players to enjoy the launch of the open beta test, until July 31st. Activities include a gift for all closed beta testers, another free gift simply for logging in during open beta, an advanced pet and game vouchers for the ten highest leveled players every week and month. Weekends will offer 1.5x experience gains for four hours through a free item. Other events may reward $300 of in game currency, virtual pets, and other gifts. GMs will also be present to show off monsters, pets, mounts, and items.
The Original Press Release:
Prepare to be enchanted and win special in-game items with the open beta of new fantasy MMORPG Fairy Story Online

Hull, UK – July 1, 2010 – Ngames, publisher of massively multiplayer online games that are as-sweet-and-addictive-as-candy, is offering gamers the chance to win a bounty of special in-game items during the open beta of its colourful 3D fantasy MMORPG, Fairy Story Online.

From 14.00 (CST) on July 3rd Ngames will open the doors on its stunning fantasy-themed MMORPG, Fairy Story Online. Casual glances from curious peeping toms will instantly fall under the spell of this enchanting MMORPG.

As proud ambassadors of the Clover Hunting Group, players of Fairy Story Online are challenged to prevent the 99th age of war: to bring back the light and restore peace to Sunshine City. Explore an expansive and spectacular 3D fantasy world by foot on or mounts; synthesize cute pets to fortify your kill attempts in battle; customize weapons and a range of protection clothing before engaging in battle with unique grizzly monsters; and interact with the vibrant online community.

New players will be greeted by fanfare and rewarded for making their first footsteps into the open beta with eight fabulous activities. They are guaranteed to win the hearts and minds of a diverse range of gamers over the period July 3rd – 31st – as if the lovable characters of Fairy Story Online alone are not enough to secure allegiance from new players to the Clover Hunting Group! The eight activities will include:

Gifts for Closed Beta testers

To show their appreciation, each new players will receive a small gift.

Simply login during the open beta phase to claim a free gift.

Players will be ranked according to their level progress (1) every week and (2) every month. The first ten players will receive game vouchers and a cute advanced virtual pet.

1.5x EXP Helps You Grow in the Weekend

Weekend play will be rewarded with a bonus 1.5x EXP (4 hours) reward. Speak nicely yo Bosom Sister from Sunshine City to claim yours. Don't forget: you can gain more EXP by killing monsters then.

$300 Worth of Boss Comes Along

Defeat on-coming monsters to stand a chance of winning a precious gift worth $300 of in-game currency.

Pet Head Synthesizing Contest

Rich virtual pet gift will be given when specified head pet is synthesized

Pick up a basketball, rugby, baseball or even football dropped by one of the antisocial monsters to earn a gift.

Pet Show; Items Show; Mount Show

Game Moderators will share all sorts of fantasy pets, colorful items and cool mounts in the game with players in advance.

Fairy Story Online is an MMORPG that welcomes the experienced, as well as the first-time MMO player, through its friendly newbie guide and 24/7 online support: http://fs.game321.com/game_document/myfirsttime/139.html

You can learn about the three endearing character families from Fairy Story Online : http://fs.game321.com/game_document/gameintroduction/naughty/154.html

You can watch the Fairy Story Online video: http://bit.ly/fairystoryonlinevideo

You can also interact with Fairy Story Online via social networks:

Facebook: www.facebook.com/fairystoryonline
Twitter: twitter.com/FairyStory_

Gameplay features:

3 charming character families
Customizable clothing and weapons
Easy-to-navigate map
Vibrant online community
Cute pets

Sign-up to the Fairy Story Online open beta from July 3rd and be prepared to fill a Hessian sackful of special in-game items that will make you the envy of all your friends. Invite them too, of course – and share in the genuine fun that is Fairy Story Online.

Official site: http://fs.game321.com/
Next Article
After years of waiting, players in Latin America will finally have their own service for the hit free to play action MMORPG, Elsword.
by MissyS
Plenty of exciting Alerts, deals and Rewards are now available across PC, PlayStation 4 and Xbox One versions of Warframe.
by MissyS
The worlds of The Alchemist Code and Brave Frontier are colliding in a special mega crossover collaboration.
by Ragachak