Age of Wulin Chapter 8: Uncharted World Will Arrive in March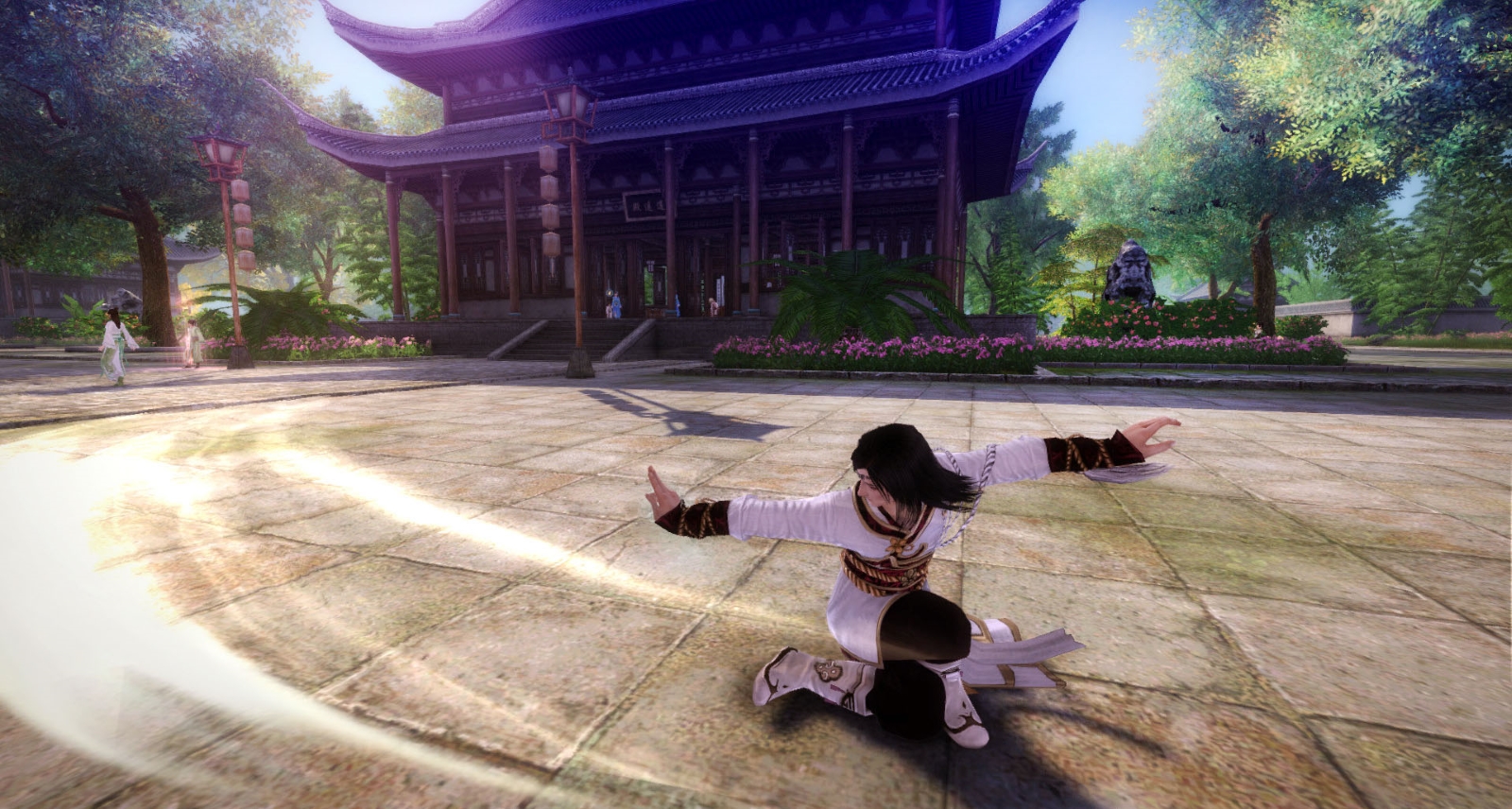 WEBZEN, a global developer and publisher of free-to-play games, announces that the martial arts MMORPG Age of Wulin will release a new expansion "Chapter 8: Uncharted World" on 8th March, 2016.
Age of Wulin is a free-to-play sandbox game with over 400 skills to learn in a competitive and strategic open PvP system. Among the features of Chapter 8: Uncharted World, 8 new regions, a new game mode, 6 secret areas, a housing system and much more will be revealed.
Chapter 8: Uncharted World will allow players to explore a new world and live the adventure. With this expansion, Age of Wulin's game world is more than doubled in size through the addition of 8 new regions. The new regions will expand the variety and beauty of Age of Wulin as they introduce sun-scorched deserts, stunning and vast grasslands, breath-taking snowy peaks and mysterious forests of stone, hosting a completely new game mode and revolutionising the gaming experience.
With the new game mode, players will be able to manage a character's constitution, hunger, thirst, body temperature and much more in order to help them challenge themselves in uncharted territories. The Uncharted World will offer players new resources, six new secret areas and new fighting techniques such as traps & a flags system. Prevailing in the fight for survival will reward only the fittest in the Uncharted World, as victorious players will be able to loot all the riches from their defeated opponents.
A complete and elaborate housing system has made its way into Age of Wulin. Players can choose the style and the size of their houses to fit their own personalities and needs. More than 100 different pieces of furniture will allow them and their friends to receive powerful buffs, and to prepare for their new adventures.
DeNA and Square Enix have announced that after its success in Japan, Final Fantasy Airborne Brigade will be coming to mobile phone users in No...
by MissyS
Independent game developer ArtCraft Entertainment, Inc. today announced the kick-off of the next phase of pre-alpha testing for Crowfall.
by MissyS
ArenaNet announced today the penultimate elite specialization for the engineer profession coming to Guild Wars 2: Heart of Thorns.
by MissyS