Musician Scooter Jennings To Reveal New Album in Shroud of the Avatar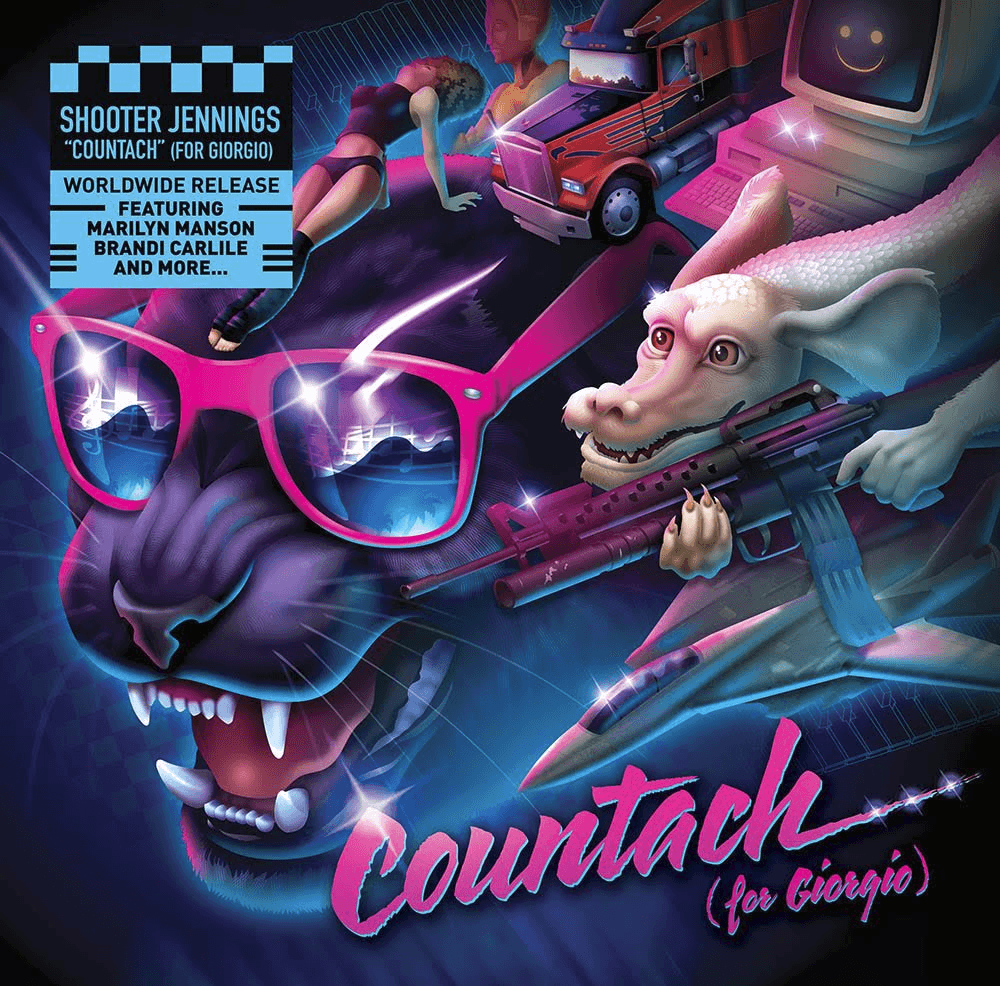 It's not often a well-known singer/songwriter takes to the world of computer games to debut his latest album, but Shooter Jennings will be doing exactly that on Monday, February 22 when he raises the curtain on his latest album, Countach. The album will be unveiled inside the virtual world of Shroud of the Avatar from legendary game designer, Richard Garriott (aka Lord British) and Austin game developer, Portalarium®. Jennings is the son of country music icons Waylon Jennings and Jessi Colter, and has made his name in the outlaw country music and Southern rock genres. He is also an avid gamer.
Jennings' childhood includes many hours of playing Richard Garriott's Ultima games and Ultima Online. "As I got older I played every single Ultima game that was released," reminisced Jennings. "I even poisoned the bread in Ultima IX. Then Ultima Online took me and my friends to another world, allowing us to live a real alternate life. What a brilliant development!"
Jennings is also one of Shroud of the Avatar's early backers. "I immediately found the Kickstarter and made my pledge. I had played some of the other MMOs and while fun, they never captured the sense of adventure that the Ultima series did, online or offline. I was so excited to see this come out that I just could not wait."
When the opportunity arose to have Richard on his new album and to hold the premiere inside the game, Jennings said it was a dream come true. "I realize that we are all the most responsible for what we have learned from life, and for giving it back to the rest of the world. Much as Richard and Starr (Starr Long, Shroud of the Avatar's executive producer) have done the same by creating the worlds they have, they gave it back to me. And then through my love of their art, I am trying to give back to them, and give to future generations of the lore of new Britannia and the innovations of its creators."
Countach is an album comprised of songs composed or inspired by Academy Award and Grammy Award winning producer Giorgio Moroder, whose credits include multiple disco hits in the 70s and 80s, in addition to songs from theatrical releases Top Gun, Midnight Express and Flashdance. Guest appearances on the album include Marilyn Manson, Brandi Carlile, Steve Young and Richard Garriott.
"It is truly a thrill to be a part of Shooter's album," said Richard Garriott. "And we are honored that Shroud of the Avatar gets to showcase this opening event. And our community has played a huge role in putting all the details together. In fact it's 100% managed by our fans, illustrating the amazing power, collaboration and cooperation of our online community."
The release party takes place in Shroud of the Avatar beginning at 7 pm CT (GMT -06:00) on February 22. Party goers will assemble at the Bear Tavern in the player town of Beran's Reach on the western coast of Spindrift Bay. Several special quests have been planned for participants. Also Jennings will be giving away physical copies of the album and will be giving away tracks from the album on in-game wax cylinders that can be played back on phonographs inside the game.
If you are not already a backer (required for entry to the event) you can become a member of the Shroud of the Avatar community by backing the game via Steam Early Access or the Shroud of the Avatar website.
Next Article
Protobird Games adapts The Dreamland Chronicles into a child-friendly trading card game, now in crowdfunding.
by MissyS
Fractured Space revealed that today's eagerly anticipated game update introduces Custom Matches.
by MissyS