Age of Wulin: Chapter 6 Blood & Flowers Now Available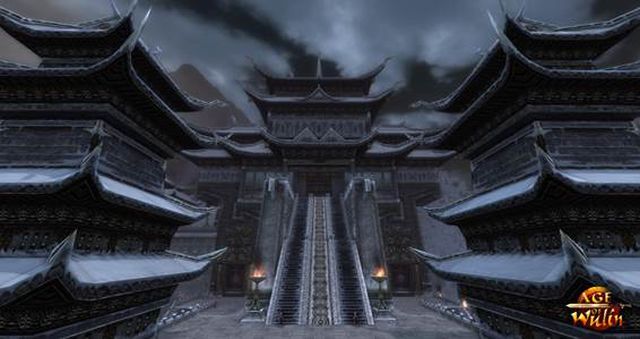 WEBZEN, a global developer and publisher of free-to-play games, announces that the martial arts MMORPG Age of Wulin released its latest expansion, Chapter 6: Blood & Flowers.
Epic challenges and social features await in the newest Age of Wulin expansion with the arrival of an exciting adventure, Lingxiao City, a new Forbidden Area: the Island of Delight, the Flower Prince competition and the Partner system.
Chapter 6: Blood & Flowers adds a massive player battleground entwined in the lore of the game. Lingxiao City is a stronghold nestled in snowy mountains, within the regions of Heaven's Lake and Snowy Peak. Although secluded from civilisation, several neighbouring factions oppose the leader of Lingxiao City, the Moon-Watching Elder, hungry for expansion and power. It will be down to the heroes of the Jianghu to decide the fate of this stronghold by participating in this adventure. Players will be attributed at random one of the four factions, siding with either Snow Mountain Sanctuary, the Valley of Frozen Souls, the Blood Sabre Clan, or the defenders of Lingxiao City itself. Taking the stronghold won't consist in a simple brawl between factions as the participants will have to accomplish a series of missions, going from under-cover operation to hostage rescue, culminating in the elimination of the general to be claimed victorious. The activity will reward players with a variety of goodies, including the Dragon Breath Sword.
Entering the secretive Shifting Flower Palace will no longer be restricted to women, as a new competition will take place to crown the Flower Prince. Each month, players fulfilling specific requirements will be selected to participate in the Flower Prince Competition, should they accept the invitation. If a participant gathers the most Silk Balls by either bidding or defeating the other contenders in combat, he will become the new Flower Prince with all the rewards that follow: Ancient Skill Set from this faction to cultivate, a special outfit and access to the Shifting Flower Palace.
Making friends will bring benefit in Age of Wulin with the Partner System. Players can befriend other offline players by building a relationship. If the friendship is successful, the character can learn the Combat Skills and Internal Skills of the new friend and summon this character if needed in combat. Summoning an offline friend requires Charisma that is replenished every day and whose amount can be upgraded by accomplishing specific daily tasks. The more Charisma a player has, the longer the offline friend will assist in combat. The Partner System offers other perks such as the Dry Kindling Fuels the Flame Palm Skill Set.
Survivors of the Silver Hook Sword Boat instance have a new Forbidden Area to take down: the Island of Delight. Opened twice a day and with specific conditions to fulfil, players can measure themselves against the goons of the Hell King and uncover his nefarious activities to win several techniques for their character, among other rewards.
More information about "Chapter 6: Blood & Flowers" are available on the Age of Wulin website: http://en.wulin.webzen.com
A storm of blood approaches. The rally cry in Eorzea has been sounded, and Final Fantasy XIV has released its newest expansion, Stormblood.
by MissyS
Nosgoth: New Crucible Map Available in V4.0 - Deceiver Evolved Skin Also Available
by Mikedot