Aeria Games Reaches 10 Million Registered Members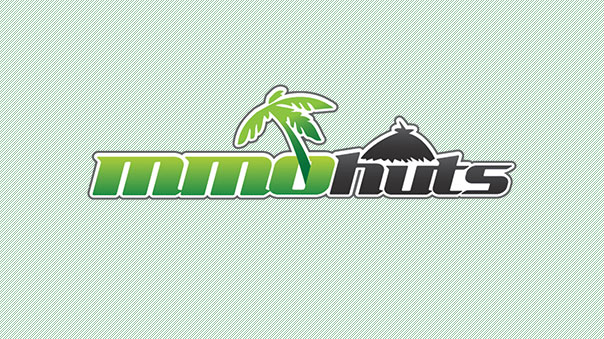 We've just received word that Aeria Games, one of the largest publishers of Free to Play games in North America, has reached 10 million registered members. That's quite a large number and Aeria plans to celebrate the accomplishment with special sales and events across their games. Aeria Games has a wide variety of MMORPGs on offer including Last Chaos, Shaiya, Twelve Sky, Twelve Sky 2, MegaTen, Grand Fantasia, Dream of Mirror Online, and Hello Kitty Online. They also publish several MMOs like the FPS Wolf Team and the racing game Project Torque.
More recently, Aeria Games has expanded into the browser based MMORPG space. Their first browser title, Fragoria, is a 2D Fantasy MMORPG that's currently in beta testing.
Now for a bit of cynicism. While 10 million registered users is impressive, one wonders how many of those are actual active users. I know that many players have multiple accounts, myself included, so readers should take these numbers in perspective.
Aeria Games Soars to Over 10 Million Registered Members

SANTA CLARA, Calif. – January 26, 2010 – Aeria Games & Entertainment announced today that its player community has surpassed the 10 million registered member mark, solidifying its place as one of the largest client-based MMO portal in North America and Europe. The milestone comes at the close of an impressive year, in which the publisher saw record growth in terms of game launches, userbase, revenue, and website traffic.

Since its debut in 2006, Aeria Games has been one of the fastest growing publishers of free-to-play massively multiplayer online role-playing games (MMORPG) in the western hemisphere. The company's portal currently offers 16 titles ranging from fantasy, martial arts, first person shooter (FPS), racing, casual and other genres. Additionally, Aeria Games has recently expanded its portfolio of titles to include browser-based games and offerings in multiple languages, such as Spanish, French, German, and Turkish.

"Our player community has been the primary driving force behind our growth," said JT Nguyen, Chief Operating Officer of Aeria Games. "No other MMO portal has such a robust, active, and loyal fan base, and we have every intention of showing our fans our gratitude by running generous promotions and events in the coming weeks."

In only the last few months, Aeria Games has launched Grand Fantasia, an innovative, anime-inspired fantasy MMO that seamlessly blends Eastern aesthetics with Western gameplay; and Shaiya Spanish, the highly anticipated Spanish-language version of Aeria's most popular title. Apart from Shaiya, Aeria Games is best known for such games as Hello Kitty Online, Shin Megami Tensei: Imagine Online, and Last Chaos. Additionally, the company plans to unveil several blockbuster titles later this year.

For more information about Aeria Games, or to download and play one of their free games, visit http://www.aeriagames.com.

About Aeria Games

Aeria Games is one of the fastest growing publishers of free-to-play online games providing an unrivaled MMO gaming experience to a growing community of over 10 million members. With a diversified portfolio of titles including renowned games, Shaiya, Shin Megami Tensei, and Hello Kitty Online, Aeria Games is committed to delivering a dynamic gaming experience with high-quality, innovative content combined with unprecedented quality customer service.

Based in Silicon Valley, California, Aeria Games & Entertainment, Inc. was founded in 2006 and has offices in the United States and Germany. More information about Aeria Games & Entertainment can be found at www.aeriagames.com.
Next Article
Between vehicle, awesome guns, and siege anti-air weaponry, Planetside 2 is certainly in a class all its own right now.
by Ragachak
Perfect World and Cryptic Studios have announced Season 13 - Escalation for Star Trek Online.
by MissyS
The first DLC game pack for the award-winning multiplayer roleplaying game The Elder Scrolls Online: Tamriel Unlimited is now available
by Mikedot