Aeria Games announces Golden Age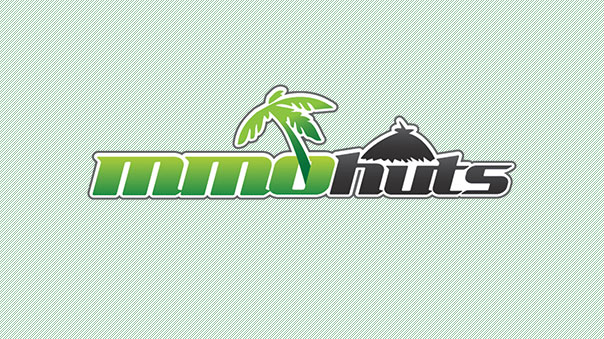 Aeria Games has announced a new browser-based MMORTS: Golden Age.
Golden Age is set during the Medieval era, and offers real-time animated battles, PvP and PvE, city sieges, NPC bosses, over 20 building options, an interactive town that includes quests from NPCs, the ability to vote for others in battle to grant them bonus troops, and three map modes.
Aeria Games publishes several MMORPGs including Grand Fantasia, Call of Gods, and DDTank.
Golden Age Gameplay Screenshot

Source:
Aeria Now Announces Upcoming Release of Golden Age

Premier Browser-based Game Now Accepting Pre-Registration

SANTA CLARA, Calif.  – May 2, 2011 – Aeria Games, a leading global publisher of microtransaction-based online games, announced today that Golden Age will debut as the next Premier title in its growing collection of browser games. Scheduled to appear on Aeria Now this summer, Golden Age is a browser based real time strategy and warfare game, including large-scale combat and a deep management simulation with unprecedentedly beautiful graphics. Like all of Aeria Now's browser games, Golden Age will be free-to-play and does not require a download.

In Golden Age, players will take their roles as aspiring warlords in a Medieval setting. Control your heroes and armies in richly animated real-time battles, including PvP and PvE modes, city sieges, and NPC bosses.  Create a powerful fortress with over 20 building options, styled in the traditional architectures of the period. Storm enemy castles and plunder the land for exotic buried treasures as you wage an all-out war for control of the kingdom.

Golden Age's features include:

Interactive RPG Town – Receive quests from a motley assortment of NPCs or meet and greet other players using Golden Age's innovative avatar system in the town center.
Battle Voting System – Participate in other players' battles by casting your vote for the desired winner. Heroes who receive the most votes win bonus troops, dispatched during the fight!
Real-time Map Data – Boost your strategy options with 3 map modes. Determine the movement direction of enemy troops and whether a castle is under attack, among other detailed map data.

Golden Age will be available in English and Spanish. Prospective Medieval warlords can pre-register to be among the first to conquer the land by visiting the Golden Age teaser site: http://ga.aeriagames.com.
Next Article
Perfect World Entertainment announced that Elemental Kingdoms is available to download on mobile devices. Elemental Kingdoms is the ultimate s...
by MissyS
Recently I had the pleasure of sitting down with Rob Overmeyer, a dev working on the Neverwinter team; for those unfamiliar, Neverwinter is th...
by DizzyPW
Trove is preparing for its launch next week with a stress test tomorrow, June 25.
by MissyS