Dragon God Resurrection arrives in King of Kings 3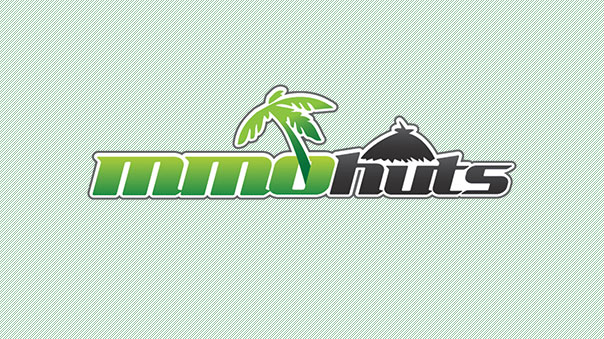 King of Kings 3's first free expansion has been launched today.
The update adds the "Souls of Original Sin," seven artifacts found on "Sinful Soul" boss monsters across the world and allowing the entrance to instances on their defeat. However, those people who collect the artifact are broadcast worldwide, allowing others to come try to attack the player and take the artifact for themselves.
With the level cap raised to 140, new specializations are available, upping the character class total to 27. A new dragon-based transformation is also added. 22 new areas, the ability to raise, tame, and ride dragons, and expanded crafting are also added in the update.
King of Kings 3 is published by gamigo, which also publishes Loong, Golfstar, and Cultures Online.
King of Kings 3 Gameplay Screenshot

Source:
KING OF KINGS 3 BRINGS THE DRAGON GOD TO LIFE

Hamburg, May 2, 2011 – The first big expansion for gamigo's MMORPG "King of Kings 3", released today, opening the doors to the Dragon Realm and thus also a wealth of new content and features. Fans of PvP will especially enjoy everything the expansion has to offer – battles can be fought in each of the 22 new areas.

The soul of the expansion lies in the search for "Souls of Original Sin". These are seven rare artifacts which are looted from boss monsters known as "Sinful Souls". One of these artifacts will pave the path to the best weapons in the game and unlock the gates to special instances. But having one can also turn the hunter into the hunted.
The reason for this: Name and position are broadcast via server message in every realm. Others can attack the player and if the battle is lost, the artifact is as well.

Even more fun is added in the higher levels by the new specialization level, which boosts the number of character classes available to choose from to 27. Characters can also undergo a transformation that will give them additional powers and a new appearance including dragon wings and glowing eyes.

The most important new features and content in "Dragon God Resurrection" at a glance are:

Character level cap raised to Level 140
New classes: The second level of specialization will be unlocked, increasing the number of classes to 27
22 new areas
Dragon transformation: To receive special powers, players will need to complete an individual quest series and craft a dragon crystal
Raising and taming dragons: Players can tame dragons so that they can be used as mounts. Dragon Knights can even raise their own dragons, nurturing a baby dragon into a fully-grown flying menace.
Expanded crafting for equipment up to Level 140
Soul of Original Sin: Seven Sinful Souls (boss monsters) inhabit the world. Those who manage to kill them will receive a powerful artefact, which can be used to create a valuable weapon.

Additional information can be found on the official website http://kingofkings3.gamigo.com/, where a free account to play King of Kings 3 can also be created.
Next Article
The combat-oriented MMORPG, Conquer Online, has expanded its PvP action, yet again! This time, by adding a brand new match mode - the Champion...
by MissyS
Warframe grants PlayStation 4 players the limited edition First Anniversary DEX FURIS.
by MissyS