Acclaim Shuts Down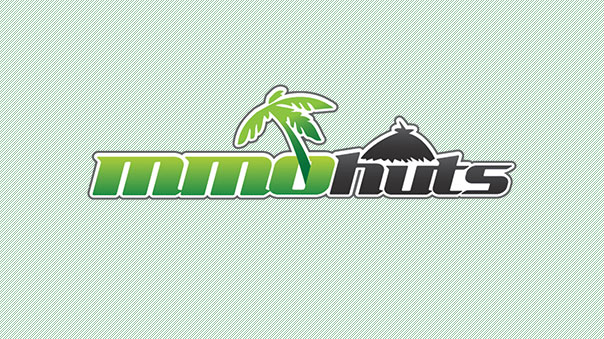 Acclaim was one of the first Western publishers to get involved with the free to play market. While the founders were able to predict the future direction of MMO gaming, they failed on the execution. Years before it officially shut down, Acclaim had laughable customer support, and refused to deal with many issues popping up in their games.
9Dragons – One of Acclaim's Better Games
The servers for 'Bots' were filled with hackers, even those capable of crashing the whole server. The Chronicles of Spellborn never got off the ground, but that's mostly due to the European developer. A bunch of random browser based games came and went. RockFree was perhaps the most promising, but it too is gone now. Two games were able to get out in time. 9Dragons is now being published by GamersFirst. 2Moons has been renamed Dekaron by the new publisher, GameHi. Apparently GamersFirst was just as shocked as the rest of us by Acclaim's abrupt closure. They advise current 9Dragons players to take screenshots of their characters, inventories, and equipment to verify their belongings during the transition. They also warn that because of Acclaim's sudden move, the transition could takes or even weeks.
The sorry story of Acclaim has a funny, if unfortunate ending. Playdom, an up and coming company involved with social gaming, acquired Acclaim several weeks ago. Had they spent 10 minutes doing some research, they could of saved a ton of money. Instead they blew it on this lemon.
2Moons is now Dekaron!
It remains to be seen what the fate of some of the other Acclaim games will be. Bots is finished, newer brawlers like Cosmic Break have made it obsolete. Dance Online seems like a viable game, but there are already several free to play dancing games including Audition Online, and ShowUp.
Were you a player in any of Acclaim's games? Was this sudden shut down a shock? Share your thoughts below.
Full Release:
We regret to inform you that all Acclaim games will no longer be in service effective August 26, 2010

ACCLAIM COINS

Any unused Acclaim Coins can be reimbursed by emailing transition@acclaim.com (please include your Acclaim username).

Must be from the email address used to register your account so we can verify your identity.

*9Dragons players only: We will refund any purchases made within the last 30 days.

OTHER GAMES

Check out other Playdom games at http://www.facebook.com/Playdom

Or sign up to test our new game Kogamu at http://apps.facebook.com/kogamugame

Please contact customer support with any questions or concerns at: contact@acclaim.com

Thank you for your support!
Next Article
Aeria Games is proud to announce another major content update to their shooter Ironsight - the Cruise update.
by Ragachak
Players need to start getting ready now, because the TEPPEN World Championship is coming on December 21st, 2019.
by Ragachak