Runes of Magic releases Treasures of the Desert update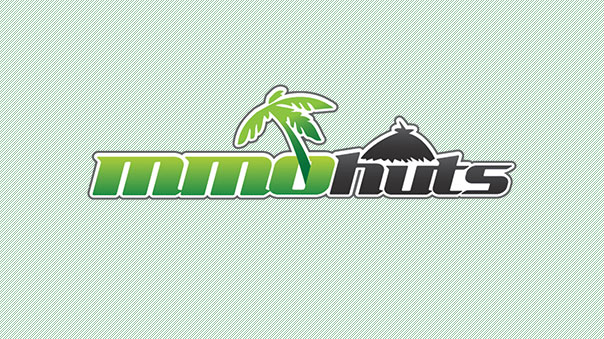 Runes of Magic has released its latest update, titled "Treasures of the Desert."
The update raises the level cap to 62, and also adds a new region – the Limo Desert – and the new instance Kawak's Tomb. The new public battle "Yasheedee Catastrophe" is available as well across all servers, featuring four phases, worm-capturing, and tough boss battles.
Also of interest, Frogster is now allowing Runes of Magic players to trade gold for diamonds.
Runes of Magic is published by Frogster, and is their only published game in North America – they also publish Bounty Bay Online and Throne of Fire in Europe.
Runes of Magic  Gameplay Screenshot
Source:
Runes of Magic: Treasures of the desert

The latest Runes of Magic update is available now

BERLIN, 30/11/2010: Publisher Frogster today released "Treasures of the Desert" a new content update to its popular online RPG Runes of Magic. The update adds a new region, the Limo Desert, and a new instance, Kawak"s Tomb. Gamers are now able to power up characters to level 62 and trade diamonds with a special NPC.

After extensive testing, Frogster has decided to reinstate the option to let Runes of Magic players trade gold for diamonds. The free fantasy online RPG is the only game in the Free2Play segment where players can use the in-game currency to trade for items purchased from the in-game shop. This feature was reintroduced after feedback from the community.

The public battle, the "Yasheedee Catastrophe", is also available across all Runes of Magic servers. To prevail in this legendary battle, players have to conquer aggressive foes. In the first phase of the multifaceted encounter, players must use special ropes to capture a horde of nasty worm-like creatures. The second phase challenges players to put as many Resonance Stones as possible in the right place. The more stones they place, the easier it is in the third and fourth phases, where the wicked "Hardskin Yasheedees" and the formidable "Crimson Devourer", an exceptionally tough boss, await.

A trailer showing the action-packed Limo Desert together with the dangerous Kawak"s Tomb is also available. The region"s breathtaking landscapes reveal magnificent buildings and
Middle Eastern oases. But caution is strongly advised – conflict has been brewing among the local tribes for centuries, and powerful creatures and wild beasts are preparing for battle. Who will carry the day?

For more information on the new region and Runes of Magic, visit the official website: www.runesofmagic.com/en.
Next Article
Chaos Heroes Online, the action-packed multiplayer online battle arena (MOBA) from Aeria Games, is beginning its Closed Beta phase today.
by MissyS
Beginning today, US tankers will get their hands on World of Tanks update 8.6 and we're hosting a live stream this afternoon to go over all ...
by MissyS