A.V.A. adds map and new mode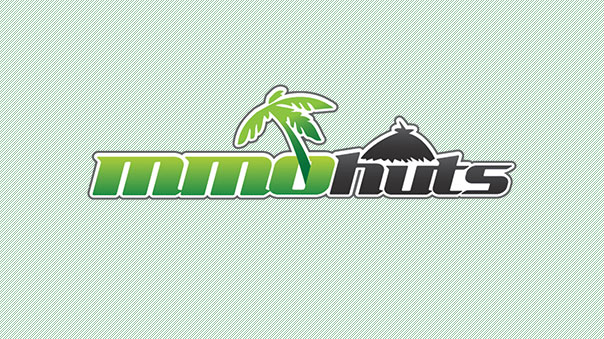 Alliance of Valiant Arms has launched another new major update this week, adding a map and a new multi-player mode.
The map is called Pyramid, sending two factions for battle in the new mode down narrow passageways, to battle for control of the historic site near Lake Moeris.
The new mode, [AI] Annihiliation, lets players get a chance to enjoy an annihiliation death match without having to wait for a team. As few as one player per team can join this mode, with the rest of the open slots being taken by AI-controlled bots. Those bots, however, also spawn with special weapons not available through A.V.A's store, letting players collect new weapons from their enemies.
A.V.A. Gameplay Screenshot

The Original Press Release:
Alliance of Valiant Arms Gets New Map and Multiplayer Mode

A big update just hit Alliance of Valiant Arms (A.V.A), including an all-new map and multiplayer game mode. Players looking to jump straight into the fast-paced deathmatch action in A.V.A can now quickly get their fill in the new [AI] Annihilation mode without having to wait for a full team in the online shooter. Players can start matches with as little as one person on each side of the conflict, as computer-controlled bots will fill in the open spots on each team to create a full match. AI combatants can spawn with weapons not currently available in A.V.A's in-game store, allowing players to pick up new weapons from downed opponents.

The twitch-based fast action-multiplayer online first person shooter (MOFPS) from ijji.com also introduces Pyramid, a challenging map where the opposing factions navigate narrow corridors as they battle for control.

To enlist in the clash, visit http://ava.ijji.com. For exciting A.V.A action on the go, check out the A.V.A Gun app for iPhone via iTunes App Store, search term: "ijji AVA."
Next Article
Ignited Games, publisher of Rosh Online, have announced their welcome to Son Destan (Karos Online Turkey Version) players.
by MissyS
Gameforge is proud to announce the 10th anniversary of Runewaker's Free-to-Play MMORPG, Runes of Magic.
by Ragachak
Launching from Pinup Games Today, is the strategy title World War 1945, on both App Store and Google Play in 140 countries.
by Ragachak