Earth Eternal Finds a Buyer, Won't Shut Down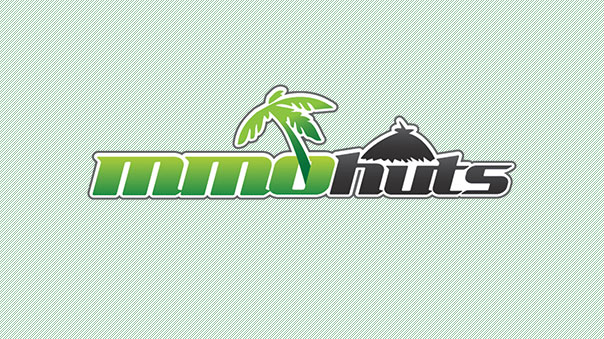 Its no secret that the company behind the innovative browser based MMORPG Earth Eternal has been struggling. Facing bankruptcy, Sparkplay put up Earth Eternal for auction several weeks ago.
According to an official post by Matt Mihaly, the CEO of Sparkplay, plenty of companies participating in the bidding. The winner hasn't been announced yet, but Matt has cryptically stated that it is a company most of us have heard of, but one that we wouldn't pick correctly on our first guess. Later in the post it is revealed that the new owner has deep pockets and a large, pre-existing audience that should give Earth Eternal a new jolt of life.
Earth Eternal Gameplay Screenshot
We won't officially know who the buyer is until the ink is dry on the contracts, but that doesn't mean we can't guess. My prediction is that one of the major US free to play publishers picked up EE. It's hard to say which, but odds are it won't be one of the Korean developer owned ones (so no Nexon.) It may be Aeria Games or OGPlanet – maybe even Big Point? Another good guess is Disney – as they've slowly been entering the free to play space with games like Club Penguin, Pixie Hollow and World of Cars Online. Disney actually sounds like a good guess to me.
Anyone else care to guess? Post it in the comments below!
Full Release:
Earth Eternal is being sold.

08.17.10

Well, the good news is that we had many parties bidding on EE. The auction for it ended today and the winner is a company most or all of you have heard of. I can't tell you who it is yet, and you can take whatever your first five guesses are and throw them out, as it's not any of them. I can't release who it is until the contract is completed and signed (another week at least), but in the meantime the game and forums will be here and all the free stuff in the cash shop will remain free for the short-term future.

There's a good chance that existing (or recently laid off, rather) SPM folks will be involved in the game again too! I'm probably going to do some consulting work for the company, and they want the help of other SPM staff members too I think. The caveat is that all is still kind of uncertain. They moved astonishingly quickly for a company their size, and even they don't quite know what they're going to do with EE and the engine yet. They need a few days to process and figure things out.

Anyway, that's the news for now. I'm pretty happy this company won the bidding, as I think they have the resources and the pre-existing audience to help make EE a success.

Sincerely,

Matt Mihaly, CEO Sparkplay Media (a funny title for someone who currently has one employee beside himself)
Next Article
Check out the massive new update to Mabinogi called Ancient Secrets of Irinid. New flying mounts, skills, an entirely new area called Courcle ...
by Guest
The September update adds 30 new single player stages, 6 new heroes, 4 new skins, a new Goddess, and a limited time harvest festival.
by MissyS