4Story Update Preview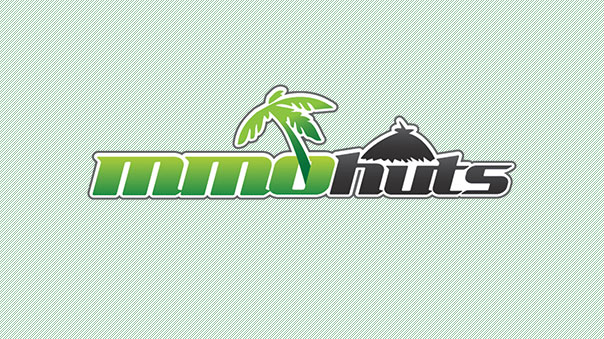 The team at 4Story have released a preview of upcoming changes to the game in the coming month.
On June 8th, the level cap will be raised from 80 to 90, and a new map, Mirhur, designed for the new level range. On the same date, a new Mission map, "Time For War," will be released.
Also on the slate to be released is a World Cup Event and a Mini Soccer Game (including national cloaks to be released in the cash shop), and a Rock, Scissor, Paper gambling game.
The Original Press Release:
Have you ever imagined a soccer game in MMORPG?

FOR IMMEDIATE RELEASE

Have you ever imagined a soccer game in MMORPG?

Seoul, Korea – Friday 4th June – 4Story, www.global.4story.com, a popular free-to-play hybrid MMORPG, contacted us and revealed today upcoming new contents on the title which are pretty much astonishing milestones. We can simply find that 4Story Dev guys and GM teams are offering MMO lovers more ways to interact with each other in the game starting from mini game to tremendous seasoning special events.

Details on Upcoming 4Story Contents –

1. World cup event and Mini Soccer game will be introduced.
31 National cloaks will be sold in premium shop. (Permanent item, upgradable). Event Soccer game will be updated during the world cup period.

2. New Mission map "Time for War" contents will be updated on June 8th PST.
Some regions in Mission maps will be deleted to increase chance of enemies running into each other.
Item performance levels will be balanced for fair war in low mission maps. (To prevent alternative characters use extremely high performance level gears.) Kingdom vs. Kingdom Mission war will be adopted. For winning side, Reward Buff will be provided for 30 minutes. Kingdom vs. Kingdom mission war will initiate every hour. For example Level 10 mission map at 1PM, then level 21 mission map war at 2PM etc.

3. Rock, Scissor, paper game will be introduced coming July for 2nd Anniversary of 4Story.
You can bet certain amount of game money to play the Rock, Scissor, Paper game against event NPC. If you win, you will collect the winnings X2 of your original bet. You can continue the game for consecutive winnings. Here is an interesting catch! If you win 5 times consecutive, you will earn 1 Mystery box which will give 1 of all 4Story premium items in random probability. If you win 6 times, you will earn 2 Mystery boxes. Don't be greedy! But if I were you, I take my chances.

4. Maximum Level cap will be extended from Level 80 to 90 on June 8th PST.

5. New map 'Mirhur' (Level 80 ~ 90) will be introduced on June 8th PST.

For more information, please visit 4story global site : www.global.4story.com
Today InnoGames announced the closed beta start of its strategy MMO Tribal Wars 2. On June 10, the English-speaking beta server was opened to ...
by Mikedot
Recently, I sat down with Chantelle Tatum, Systems Designer for Neverwinter.
by Ragachak
Edge of Reality has announced the launch of Update 2.0 for Loadout.
by MissyS