Cosmic Break Open Beta Begins June 10. Register now for a Special Item.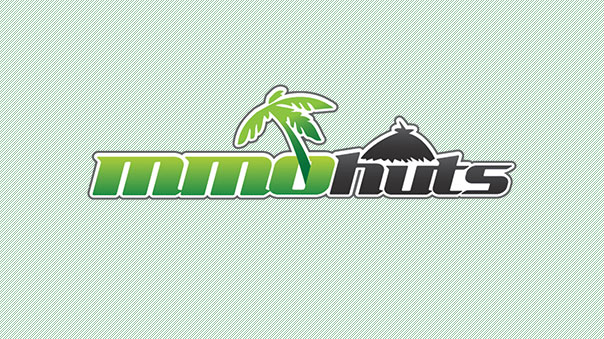 CosmicBreak has opened its registration for English Open Beta today, with a special limited edition robot for the first 2,000 to sign up.
A third person shooter from CyberStep, CosmicBreak offers full customization – down to skins and polygons – for player robots, all off a basis of 50 characters to choose from. Three game modes – Arena, Quest, and Mission – will offer options for players who enjoy PvP, solo, and group PvE respectively. CosmicBreak's story is about a race of gigantic robots called Arks, who awaken to find their world ruled by Chaos and must now battle for control.
The Original Press Release:
CYBERSTEP STARTS ENGLISH OPEN BETA SIGN-UPS TODAY FOR COSMICBREAK; F2P 3D MMO ROBOT SHOOTER; FIRST ENGLISH TRAILER RELEASED

English Open Beta starts June 10 – sign up today and first 2,000 players get a limited edition super-powerful Gold Metallic Zero Saber robot for free

Unique Editor System allows players to customize their robots

LOS ANGELES, CA – 4th JUNE 2010 – The U.S.-based development team of Japanese online game publisher CyberStep announced starting today it welcomes advance sign-ups for the English Open Beta of CosmicBreak, their upcoming 3D robot shooter multiplayer online game. Join the steel heroes and sign up now for free download at http://www.cosmicbreak.com/ad/code/ivYefNg8.

The first English trailer for CosmicBreak was released today at http://www.youtube.com/watch?v=_ld63IkBZ8c

The first 2,000 players to sign up can get a limited edition Gold Metallic Zero Saber robot for free. Get the chance to start the game with this hard-to-get and super-powerful combat capacities robot!

CosmicBreak: Game Overview
CosmicBreak is a super-speed, free-to-play multiplayer 3D robot shooter adventure. Powerful robots, constant shooting battles, and an all-out fight to the finish will determine the fate of the world!

The long-dormant race of gigantic robots called Arks have suddenly awakened to find their galaxy is now ruled by the evil Chaos, and the three remaining Arks – Courage, Strength, and Wisdom – must use their energy to conquer their universe once again. Dedicated followers of each of the three great Arks have formed three rival Unions, each battling for the right to revive their respective Ark. Who wins the battles and defeats Chaos is up to you!

CosmicBreak has three game modes for constant action

Arena Mode: The game combines fast and furious shooter action (PvP Arena Battles, Capture the Flag, etc.) with powerful robots, blasting fire power, and fighting mayhem! Players fight in explosive matches of up to 60 people at once and may choose from over 50 different character-piloted robots.

Mission Mode with five levels of difficulty: Join forces with other players to challenge the evil Chaos army NPCs. Up to five players can form a party and launch their devastating assault!

Quest Mode: Go treasure hunting on vast and unexplored planets. Endless monsters and mazes challenge players' very survival!

Unique Robot Editor for creative players

CosmicBreak features an innovative Customization and Skin Editor system that allows players to create and customize their own personal robots. Create original robots from scratch by mixing and matching over 300 different parts, use the Skin and Polygon Editors to give them custom paint jobs, then take them to the Arena and show them off to other players.

For more information, visit www.cyberstep.com and www.cosmicbreak.com.
Next Article
Welcome to another Top-Deck Tutor! Today's piece is hypothetical since fate has cursed me to not be in the MTG: Arena Closed Beta.
by Ragachak
Nexon 2015 Q1 Financial Report Now Available - Learn all about Nexon's ups and downs this first year
by Mikedot
Trion Worlds announced the next major expansion for Trove, and that's Geode - where players journey to a brand new planet.
by Ragachak