3on3 FreeStyle Releases Major Update for Xbox One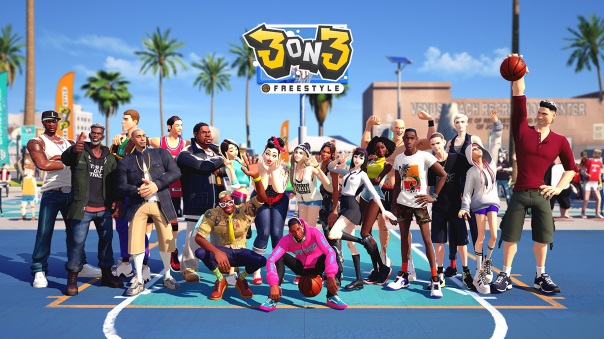 The first major update for 3on3 FreeStyle's Xbox One version releases today, ever since its initial launch last August. Xbox One players can now expand their community options with 'Crew & Hangout' mode. This lets players create a unique avatar to chat with, whether it's gameplay or the weather, and hang out with their crew in a separate area. The maximum level increased in this update (30-40) and also features a new Arcade Mode. Arcade mode is a stripped-down basic mode where players beginner-friendly guide system to help the rookies. Rin and Carter come to Xbox One in this update, but they aren't alone. On January 9th, Jason and Max will also show up on Xbox. There are limited promotional packages on sale for both characters as well.
To thank the Xbox One 3on3 FreeStyle players for patiently waiting on this major update, there are many community events being hosted to celebrate and thank the community. Players can participate in the 'XP Drink Festival Event' to finish missions and receive a rare 'Intensive Manual' item to level their characters to max. The 'Hangout Treasure Chest Event' is also in session which grants players a chance to find treasure chests hidden in Hangout. Items such as 'Coin Buff Ball' and 'Tokens' can be obtained from these chests. Platinum Packs are also on sale for a limited time. The cards in the pack can be used to increase stats on existing and newly added characters. Platinum Packs will also include both Gold and Platinum cards.
Next Article
Keen Software House announces that Space Engineers has sold more than 500,000 copies on Steam Early Access,
by MissyS
Moment Studio's Scraps: Modular Vehicle Combat is now available for Mac and Linux!
by MissyS
Lunaria Story Server 3 "City Harbor" is to be released in GameDP on 02:00 am, August 28th EDT as the increasing population of players dema...
by MissyS