KOS Secret Operations Commercially Launched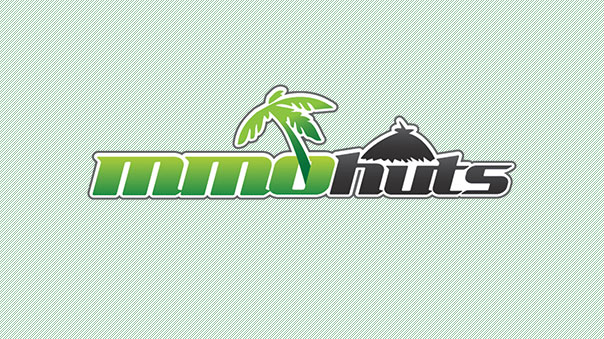 We've received word from YNK Interactive today, January 28th, 2010, that their latest MMOFPS KOS Secret Operations has finally made its commercial launch. While the game has been available to players for several weeks now, today marks the opening of their item mall, called the Gun Shop. The shop includes many helpful items such as unique costumes, modified weapons, and more.
YNK took this opportunity to make several other announcements. KOS Secret Operations will be teaming up with XPL, a pro gaming league to bring players organized tournaments complete with cash prizes. Several changes have been made to the game as well including permanently increased experience rates and new maps
You can learn more about KOS Secret Operations or other YNK Interactive games such as Rohan Online, Seal Online, and Krazy Aces right here on MMOHuts!
Full Release:
K.O.S.–SECRET OPERATIONS LAUNCHES COMMERCIALLY

The first person shooter opens up its Gun Shop, teams with the XPL

ORANGE COUNTY, Calif. – Jan. 28, 2010 – Online PC game publisher YNK Interactive today announced that their new first person shooter, K.O.S.-Secret Operations, launched commercially with the debut of their item mall called the Gun Shop.

"In addition to the other additions we just added to the game, we are excited to introduce the Gun Shop to K.O.S.-Secret Operations," said Kevin Yoon, YNK Interactive Project Manager. "It features many helpful items that will enhance the players' in-game experience, without losing the challenging features the game has to offer."

The first person shooter for PC is a free to play game. Players now have the option to buy special items from the Gun Shop. These items, such as costumes, modified weaponry and other exclusive items are intended to enhance gameplay and enable players to further customize their characters.

YNK Interactive also made the announcement that K.O.S.-Secret Operations has teamed up with XPL, a premier gaming league for pro-level competition and tournaments. "We look forward to a long future with XPL. They bring a lot of pro-caliber players with them, as well as organized tournaments, leagues and events. We're very excited to be partners with them and their stellar player community." First on the list of events is the first official XPL: K.O.S. Tournament, featuring a $2,500 cash purse. The tournament is scheduled to take place February 28, 2010.

Some other activities coinciding with the game launch include:

· EXP rate permanently raised

· New maps released

· 200 bonus Blynks, the game's currency, will be given to everyone who redeems a YNK Game Card during the first week

· Xfire Video Capture Award event

· Announcement of the monthly "BEST CLAN IN THE WORLD" tournament

To read more about the commercial launch festivities and to find where to purchase the YNK Game Card, visit http://kos.dontblynk.com/

About YNK Interactive

YNK Interactive – the newest addition to the YNK family – is a subsidiary of YNK Korea, one of Korea's largest online game developers and publishers since 1998. Based in Orange County, California, YNK Interactive's mission is to publish high quality free-to-play game titles for English-speaking players around the world. The global network including YNK Taiwan and YNK Japan is known for its award-winning MMO games for the PC, such as Rohan, Seal Online, and Sting. YNK Interactive currently publishes and operates four free-to-play online games: R.O.H.A.N.:Blood Feud, Seal Online: Evolution, Krazy Aces, and now K.O.S.-Secret Operations. In 2009, YNK Interactive opened the DONTBLYNK game portal, in order to house their games in one online location as well as to allow players to transfer game currency amongst them.

About XPL

Created in 2003, the Xtreme Professional League, LLC (XPL) was created by gaming professionals with a target of uniting competitive video gamers worldwide. Their goal was to provide an unmatched level of professionalism and competition to any and all levels of gamers across the globe. On January 1, 2009, XPL was re-released with new management and a refreshed sense of gaming pride. Based in New York, the XPL promotes competitive gameplay and a professional environment where the gamer feels comfortable competing. Competitions range from Free to Play (F2P), Pay to Play (P2P), Tournaments, and Ladders that all come with rewards which allows the XPL to give back to its community. The XPL reaches out to all levels of competitive gamers through the various events and player rewards programs that we have created. Since then, scores of gamers have allowed XPL to excel into a premier gaming league. XPL is particularly dedicated to bringing the future of technology into the hands of their gamers. Their mission is not only to support professional gaming, but to invest time in creating unique and exciting gaming competitions and environments.

About Xfire, Inc.

Xfire, Inc. is one of the fastest growing online gaming platforms and communities in the world, helping gamers easily connect, chat, and play with their friends online. Xfire is a free service that allows gamers to communicate through IM and voice chat, capture video and screenshots, broadcast live video, surf the web while gaming and track their gaming statistics. With 14 million members in over 100 countries, Xfire is an international community connecting gamers across the globe. Xfire is a wholly owned subsidiary of MTV Networks and is based in Menlo Park, CA.
Next Article
Tune in tonight (5/29) to check out how the development is going!
by MissyS
ANKAMA is introducing a new character class in its MMORPGs, DOFUS & WAKFU. The Eliotropes are now playable in both games. Linked to Yugo, ...
by Mikedot