Neverwinter Open Beta Announced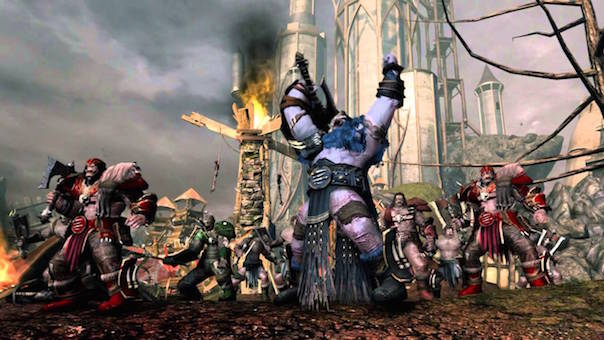 Perfect World Entertainment Inc. and Cryptic Studios are pleased to announce that on April 30, 2013, the free-to-play action MMORPG Dungeons & Dragons® Neverwinter is heading into Open Beta, allowing millions of players unrestricted access to the game world.
"The direct response and support from the Neverwinter community during our Closed Beta Weekends have pushed us to make Neverwinter the best free-to-play MMORPG anyone has yet seen," said Cryptic Studios Executive Producer and COO, Craig Zinkievich. "On April 30, we go into Open Beta. That's when the world we've labored for years to build comes to life — that's when every gamer can login and play what we've worked so hard to create. We could not be more excited."
Recent winner of MMORPG.com's Most Anticipated Award at PAX East 2013, and recipient of dozens of other awards and much critical acclaim, Neverwinter is Cryptic and Perfect World's proof that Western free-to-play games, when built from the ground up, can compete with even the biggest boxed subscription titles. On April 30, the companies invite all gamers to put that claim to the test. There will be no character wipes or restricted access after the start of Open Beta.
"We've never been in a better place launching a game," said Jack Emmert, CEO, Cryptic Studios. "While the entire team is focused on launching Neverwinter's Open Beta on April 30, we still wanted to thank those committed Founders who stuck with us. Since the beginning of Neverwinter's Beta Weekends, our Founders have shown us that Neverwinter offers engaging game mechanics, unique features and a gameplay experience that is parallel to subscription or paid games. They have become our biggest supporters and we wanted to give them Beta Weekend 4 as a token of our appreciation."
Players can still become Founders through Neverwinter's Founder's Pack Program. Benefits include exclusive access to Beta Weekend 4, permanent in-game items that are unique to Founders, early access to Open Beta, and VIP perks.
Next Article
Mechanist Games has offered a sneak peek of two new features coming in Update 2.6 for City of Steam Arkadia: Inter-Server Wars and The Tower.
by MissyS
Starting today, EverQuest is celebrating its 16th anniversary by kicking off a bunch of festivities for players to enjoy.
by MissyS
Ankama is pleased to announce the revamp of the island of Kelba, one of the most famous locations of the WAKFU game and TV series.
by MissyS