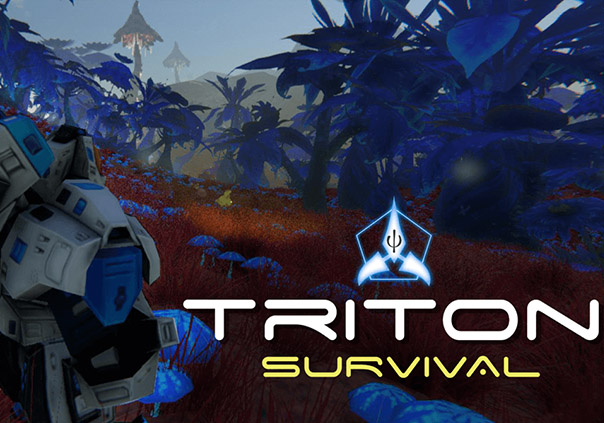 Triton Survival is a 3D intergalactic survival-action game set on Neptune's biggest moon.
Story
"Year 2114. The Earth has been invaded!. An alien civilization has built a network of Portals in the planetary system of Neptune that allows entry to the Earth by creating black holes in the atmosphere of our planet. You have been sent to the main satellite of Neptune: Triton. Your mission there will be to protect the Interplanetary Portal and prevent the invasion of new alien troops as well as destroy the network of Portals of the rest of Neptune's satellites. You must defend and build a fortification around the Portal to prevent access. You must obtain energy to be able to use the Triton Portal and travel to the Neptune satellites to end this threat and destroy all the Portals, strongly protected by the invaders. You are the only hope for our planet Earth!"
Features
►Gimme That: Scavenge for materials, craft a wide variety of inventions, and manage meters all in an effort to survive the rigors of your new home.
►None Shall Pass: Protect you and your base from enemy attacks by making the most out of stationary defences likes turrets, as well as your own gun-toting marksmanship with guns, energy-based weapons, and more.
►Up and Out: Construct buildings, drones, and generators to excel and grow at the farthest reaches of the solar system.
Microtransactions
This is a stand-alone retail title.
Status: Pre-Release
Release Date: Jun 21, 2019
Business Model: Retail
Developer: DreamsSoftGames
Publisher: DreamsSoftGames
Category:

Stand-alone

Genre(s):

3D, RPG, Sci-Fi

Platforms:

PC, Steam


Pros:

+Decent Visuals
+Interesting Gameplay Mechanics at Work

Cons:

-Early Access Woes (Buggy, Limited Content)



Recommended System Requirements:

OS: Windows 7+
CPU: Pentium IV+
RAM: 1 GB
GPU: DirectX 11 compatible graphics card+
HDD: 7 GB



Description: Triton Survival is a 3D intergalactic survival-action game set on Neptune's biggest moon.
Joymax has announced that Knight Age will begin its open beta on August 28.
by MissyS
Ground Forces is an extension of the air combat game War Thunder, by Gaijin Entertainment. The above scenario is something that has happened t...
by DizzyPW
Nexon Europe introduces WAR, the largest update so far for the successful online first-person shooter Combat Arms.
by MissyS