Los Mariachis Invade RiotZone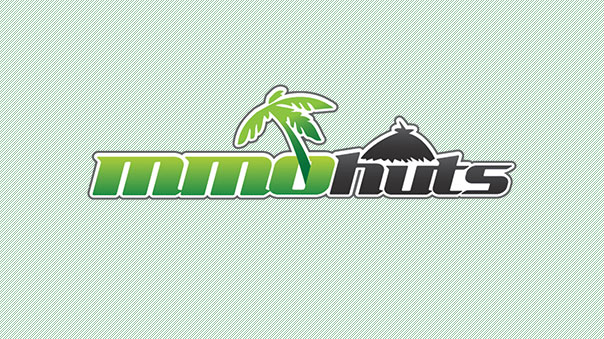 Mail.Ru has announced a new event for RiotZone, Los Mariachis: Spies Abroad in Merania.
The event will last until August 16, and pit players against the legendary Mariachis, the Dictator's best spies. These three hit men go disguised as violinists in order to infiltrate and create chaos. Players can find them randomly in free-for-all and one-on-one battles, at level 20, 31, and 41. These spies will sometimes switch factions to avoid detection.
Rewards for defeating the Mariachis include limited-edition crates, Redistribute Stats cards, and lotteries for Lucky Coins, Collectors' Fragrance "Napalm," and Unfiltered Pale Lager.
Mail.Ru also publishes Legend: Legacy of the Dragons and Juggernaut.
RiotZone Gameplay Screenshot

Source:
RIOTZONE DEPLOYS LOS MARIACHIS

Amigos Prepare: Los Mariachis Invade Merania

Hamburg, Germany – August 14, 2012. Leading publisher Mail.RU Games announced today the launch of its latest event, Los Mariachis: Spies Abroad in Merania, for its action-packed, free-to-play war title, RiotZone. Starting today through August 16th, players will face the legendary Mariachis in a bloody battle to save Merania and bring the Dictator to his knees! Players will have the opportunity to earn valuable limited edition items, lucky coins and much more. Head to www.riotzone.net and join the action now!

Amigos, the resistance – Red Alliance and Crown Coalition alike – has brought the Dictator to boiling point. Bewildered, one question in particular gnaws at him: how has the resistance been able to defend itself against the government and launch successful attacks? To find out why the resistance is so successful, the dictator is sending out his best spies. It's now up to players to catch and fight them!

The Dictator's mighty army should have wiped out the resistance long ago . what is behind this mystery? To find out, players need a crack team of spies to gather intelligence on the resistance. The Dictator has called in the best of the best: the legendary Mariachis! Three extremely dangerous hit men disguised as violinists with the goal of infiltrating tropical Merania and causing chaos. All who have dared face the Mariachis in battle have met a swift end. They are fast, well-disguised and dangerous. If the Mariachis manage to infiltrate the factions, the resistance is doomed. Stopping this is going to take blood, sweat and tears. Mercenaries of Merania must be alert!

Starting today through August 16th, three Mariachis will be traveling through Merania looking for the Rebels' secret intelligence: Levels 20, 31 and 41. To stop them, players must snatch away their documents and photos. Each Mariachi will occasionally appear in "free-for-all" battles and players will also face them in one-on-one battles. Players must be on their toes as Mariachis will regularly switch factions to avoid detection!

Additionally, players who come across one of the Mariachis in a "free-for-all" battle will earn a limited-edition crate that's sure to come in handy. Anyone who manages to defeat a Mariachi in a one-on-one battle will receive a "Redistribute Stats" card. But that will be no easy task! All other participating players will be entered into a lottery where they have a chance at winning Lucky Coins, Collectors' Fragrance "Napalm" and an Unfiltered Pale Lager!
Next Article
The latest MU Origin update, "Cry Wolf Battle" is officially live. It's another fantastic update for the real-time mobile title...
by Ragachak
The New World is expanding! Paradox Interactive and Seatribe today announced that Salem: The Crafting MMO, PC Free-to-play, has launched two a...
by JamesBl0nde
The universe of space strategy games just got a lot bigger with today's launch of Galactic Civilizations III on PC.
by DizzyPW