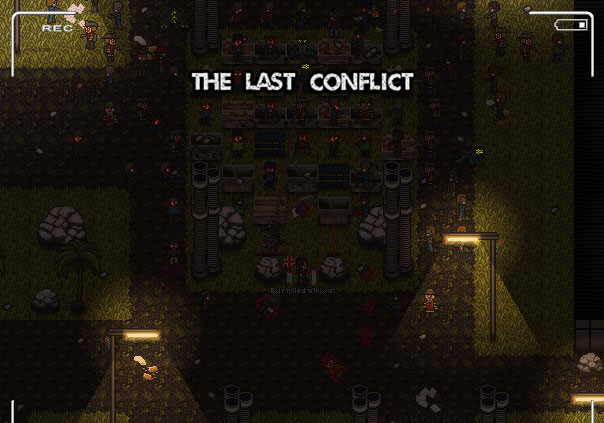 The Last Conflict is a free-to-play zombie action MMO developed by Darker Emerald for PC and is available for download on Steam. Inspired by classic games like Resident Evil and Silent Hill, The Last Conflict brings elements from these kinds of games together to create a fun zombie killing experience!
Play by yourself, co-operatively, or online with up to 50 players per server in a world filled to the brim with zombies! Play through many different game modes from classic survival-based matches to scenario oriented games with objectives like conducting rescue missions and evacuating survivors. You can even play your way through prop hunt like mini-games or try to survive in an infested city for as long as possible in Free Roam mode.
Throughout the game you'll be able to collect over 87 different weapons to use that will fit any zombie slaying situation. When you feel like you need even more of an edge consider upgrading yourself with perks. You never know what might come in handy in a sticky situation when you're surrounded by a horde. Save your game once you're done so you don't lose any progress and can get right back to slaying zombies where you left off.
Don't think you'll have to survive solo with all the other players in the world either. Join a clan with other players so you can work together to survive the apocalypse. Friends are always welcome when there are zombies on the loose! You can even create custom maps and characters to share with your friends and explore your passion for the game together.
The Last Conflict serves as a throwback to original horror games, bringing them together in a uniquely fun experience. Collect weapons, upgrade your character, and make friends to survive the apocalypse with!
Status: Released
Release Date: Sep 21, 2017
Business Model: Free to Play
Developer: Darker Emerald
Publisher: EmmyGames
Category: Stand-alone
Genre(s): 2D, MMO
Platforms: PC, Steam

Pros:

+Nostalgic feeling.
+Balanced gameplay.
+Awesome community.

Cons:

-Odd control scheme.
-Slow server responses.
-Hard to start with high level players camping zombies.



Recommended System Requirements:

OS: Windows 7
CPU: Intel Core Duo
RAM: 1 GB
GPU: Integrated graphics
HDD: 50 MB